Home >> Marketing

Publicious Book Marketing/Publicity

Intro:
Every author believes that their newly published book is special and unique, and therefore deserves to be read. However, many authors are unsure exactly how to get their book to market.
A few authors manage to strike it lucky and some media interest is created organically, perhaps through the efforts of the publisher, or the author is already famous. However, the reality is that publishers only tend to invest time and money into marketing the books of authors who are already best-sellers. This means that most first-time authors are left to fend for themselves, and many have no idea where to begin!
Here's a book by one of our author's that might interest you: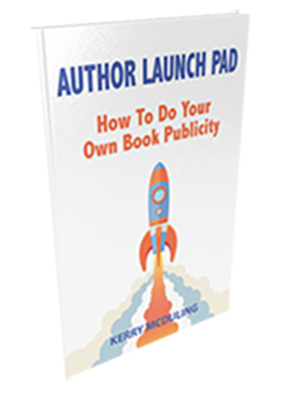 A great place to start with your book promotion is with Kerry's new book Author Launch Pad.
Publishing your own book and becoming an author is only part of the journey. If you want your book to be read, and possibly even become a bestseller, you need to promote it. Learn the book publicity tips from the professionals, and do it yourself. Many book authors have been incredibly successful with generating publicity for their book; proving that you don't need to spend money on a book publicity expert to do the same thing that you can probably do better.
| | |
| --- | --- |
| Print | ebook |
Both versions also available from most online bookstores worldwide
Book promotion services:

Professional Author Website (temporarily unavailable)
Arguably the first place to start with any marketing campaign is by having an internet presence via a professionally created website. For more details go here
Video Book Trailer
A book trailer is a great way of promoting your book worldwide via YouTube, social media, your website and blog. At Publicious we can design a unique and professional video for your book just like the ones below at a fixed and very affordable price. See samples here.
From $250.00 plus GST