Welcome to Publicious Book Publishing
Yes, you can publish your book!
We've helped hundreds of authors just like you to realise their dreams of seeing their books published and sold worldwide.


If you're feeling a little confused, overwhelmed or wary of the publishing options available to you and not sure where to start, you've come to the right place. Publicious is a company created and owned by experienced self-published authors who are active in the writing community and have a genuine interest in helping their fellow authors reach their publishing goals.
At Publicious our clients retain 100% publishing rights and royalties, have complete control over the production of their books/ebooks, can have their books printed anywhere in the world, and (if required) can take advantage of our global print on demand (POD) and ebook distribution channels.
We are here to assist the following:
First-time authors who want to publish their books but don't know where to start
Busy writers who need someone to take care of all their publishing needs from design and typesetting to print and distribution etc
Entrepreneurs wanting to self-publish their book or manual for business and conferences
Previously published authors who are tired of mainstream publishing and would like to self-publish their next book
Serious authors who want to self-publish, print and distribute their books and ebooks worldwide
Authors who have already self-published and would like to take advantage of our global distribution channels
Hobby writers who just want a few copies of their books printed for family and friends, including memoirs, biographies and family histories
If you fall into any of the above categories then we can help you!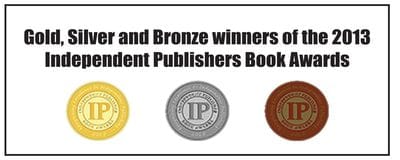 Publishing Services
We publish all genres including children's books, novels, young adult, cookbooks, non-fiction, self-help, biographies, business books, health, spiritual, and education books etc.
With a variety of affordable options designed for all needs and budgets, you can choose exactly what you want for your book. You can opt to use some or all of the services we provide for printed books and ebooks, these services include: typesetting/design, book cover design, editing, ISBN and National Library lodgement, (Prepublication Data Service formerly CIP) printing, ebooks, global POD and ebook distribution, database marketing and more...

See the full list of our publishing services, enjoy our transparent easy to
understand pricing or get your no-obligation quote here.
Publicious made the whole process of self-publishing so simple, I wouldn't for a second think about doing it again without their help. You shouldn't either -- Warren Macdonald author of A Test of Will. http://warren-macdonald.com/
Book Publishing
Made Easy

Earn 100% royalties, retain all of your rights and remain in complete control of your book.

Global Book & Ebook Distribution

Your book available from over 30,000 wholesalers worldwide, and you don't have to lift a finger.

Printing



Professional bookstore quality digital and off-set printing at a very affordable price
Please note: Publicious is not a vanity press publisher or a publishing partner. Nor are we a big company focused on profits. It is important to understand that we are here to assist you, the author, with all aspects of publishing your book. You will not relinquish any of your publishing rights, or royalties, and there are no contracts to sign.