Home >> Self-Publishing >> Testimonials
Publicious - book publishing testimonials
Real testimonials by real people!
Our authors are our greatest advocates! Read over 130 testimonials below by authors who have not only enjoyed the Publicious experience but many of whom continue to return to us on multiple books (see our amazing list of repeat clients here)
Please feel free to contact Publicious if you would like to
contact any of these authors for verification or you can
contact them directly through their websites.

---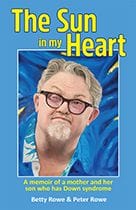 What a great decision to contact Andy at Publicious. From the very beginning he soothed this first-time author's fears and doubts and made a complicated process, at least for me, understandable and painless. For this, Andy, I shall always be grateful. And what is more when I rang Publicious Andy actually answered. And his friendly helpful voice on the phone was reassuring and comforting. What is more he never ever showed impatience with me although I was often late sending in the work for which he was waiting.

A first-time author at ninety years of age seemed a bit of a stretch for me. However, my Down syndrome son Peter, had been wanting to write his story, which became The Sun in my Heart, for many years and he was insistent that I was to help him.
We were blessed to meet an editor and writer Rose Allan who helped us over the hard parts and then guided us to Publicious. And to have chosen Publicious was the final stroke of wonderful luck.
We found Andy extremely easy to work with. He answered all our questions with knowledge and tolerance and there were many: He is a rare breed in this increasingly commercial world a businessman with integrity and patience.
Thank you, Andy and the team at Publicious for all you did to help and encourage us through the very new process of self-publishing.
Peter and Betty Rowe - authors of The Sun In My Heart
www.peter-rowe.com.au
---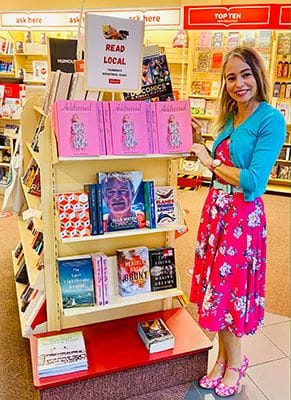 I attended a Masterclass National Conference organised by a leading Australian historical fiction author at which Andy McDermott presented on self-publishing.
Even before that, the word around the traps was that, if you elected to take this route (and I'm irrevocably glad that I did!), Andy and Publicious were the gold-star standard.
I've certainly been delighted with the outcome of my dealings with Publicious.
In fact, since being released on 1 January this year (2021), my debut contemporary women's fiction novel, Addressed, has taken off well beyond my expectations and enjoyed greater success than I ever anticipated.
I couldn't have achieved what I have, and my book wouldn't be doing the things it is, without the expertise, knowledge, skills, and professionalism of Andy and his team.
There are a few other qualities and attributes often underrated these days that I feel warrant mention in all my dealings with Andy. And those are: niceness; kindness; patience; decency, and humour. You don't get those everywhere. You do at Publicious.
Annie Robson - author ofAddressed
https://annierobsonauthor.com/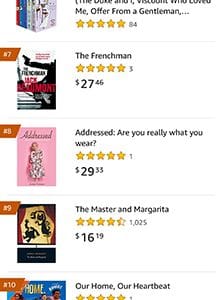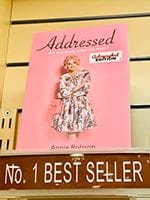 We're delighted to announce that since we launched on January 1st Addressed became a Dymocks #1 bestseller and reached the Amazon top 10 within the first month.
Congratulations, Annie!
We're delighted for you!
---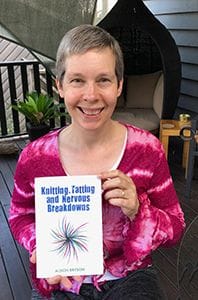 I had a very personal story I wanted to tell. The story of the people and experiences that helped me recover from my nervous breakdown in 2010. I knew I wanted to tell the story my way and I thought self-publishing would be the best way to do that. But how?
A quick online search brought up Publicious and the testimonial page highlighted others like me, who wanted to produce a finished, quality product, but didn't know how or have the skills to do that. The integrity and authenticity of Andy McDermott shone through as I read.
A phone call to Andy convinced me that my search was over. He answered my naïve questions with kindness and clarity, made the process seem straightforward and offered encouragement. I opted to have the Combined Assessment, Copy Edit and Follow-up Proofread package and I'm so glad I did. The comments and challenges from my editor, Patricia, were incredibly helpful.
Andy was patient as I completed re-writes, answered all my emails promptly and was very supportive. He made the publishing part of my project simple and I'm very grateful for that. Holding my book for the first time was a special moment, the cover was exactly as I envisaged and I'm thrilled.
In writing Knitting, Tatting and Nervous Breakdowns, I wanted to add my face and my name to the mental health story. I'm more than happy to add it to the Publicious story too!
Alison Evans (Bryson)
25 September 2020

Here's a follow-up letter we received from Alison just before Christmas 2020
Hi Andy,
I hope you're well and looking forward to a break over Christmas? I thought I'd just drop you a quick message a couple of months after I launched Knitting, Tatting and Nervous Breakdowns.
I'm really pleased with how things are going. I've had articles in newspapers in Australia, Scotland and England and been interviewed by a Melbourne University and published in their newsletter. I've set up a Facebook page and re-established my Linkedin profile. I'm getting some reviews on Amazon (including one from a reader in the USA, which blew me away!) and have been asked to give two talks (one to a Rotary Club, the other to a Health Economics Group). Exciting news, I've also been invited to be on a panel (Autobiography) with two other writers at the Write Here! event in Lake Macquarie in March.
Sales have been good, but the feedback even better! Some people have commented that it is a page turner (!), that it gives a fascinating insight into the UK's National Health Service, that it's a must read for someone experiencing mental illness who wonders if anyone has successfully recovered and that it has sparked conversations about mental health with others. One reader has since ordered two copies for friends. As my motive for writing the book was to try to help others by showing they're not alone, I'm absolutely thrilled with all this.
One final thing, I've been really gratified by comments about my writing style, which is providing encouragement to consider a second book. I have a topic and title in mind, so you never know!
I'm so grateful to you and Publicious, Andy. It's a wonderful experience to see my book in print, online and in the hands of others and to have such a quality product.
You said to me "enjoy the ride" - I'm doing absolutely that!
Kind regards and best wishes for the festive season,
Alison
---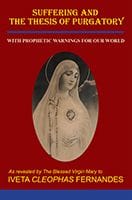 We are extremely fortunate to have Publicious publish our book: Suffering and the Thesis of Purgatory.
I was given the task by the author and her associates in Canada to bring out this timely book from handwritten manuscripts and we finally settled with Publicious.
Andy came across to me as very professional, very well driven and confident. When I first met him in person together with my wife - we immediately felt that 'this was the man to deliver the goods' and deliver he did - and that too beyond our expectations! He got our kindle book up and running in a short time and even before we could lay our hands on the Paperback we had already decided to come out with the French and the Italian version of the Book.
Andy has immense resources at hand and his rates are reasonable.I would certainly recommend Publicious to anyone wishing to publish a book. Thank you Andy!
- Christopher Dias and associates from Canada.

---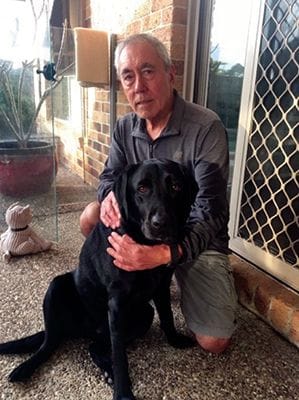 Why choose Publicious Book Publishing Services to organise publication of that manuscript ? You know, the one that you have spilled much blood, sweat and tears over the years and will one day be a best-seller. A simple question, and a simple answer.
Because Publicious is friendly, trustworthy, professional, cost-effective, time-effective and efficient (translation: really gets things done).
I contacted Publicious mid-July 2020, submitted my manuscript end-July, received ISBNs (eBook and paperback) by the end of August and an eBook version was available on Amazon-Kindle by early September. By mid-September print-paperback versions were available on major bookseller sites (e.g. Amazon, Barnes-Noble, Book Depository, Waterstones) and with Australian booksellers (e.g. Booktopia , Dymocks) a week later.
Publicious Publishing Services passes the Pub Test (translation: trustworthy etc, see above).
I unreservedly recommend Andy, and his team at Publicious, for all your publishing needs.
Ken Watson PhD, author of Healthy Ageing, the Science and the Myths

---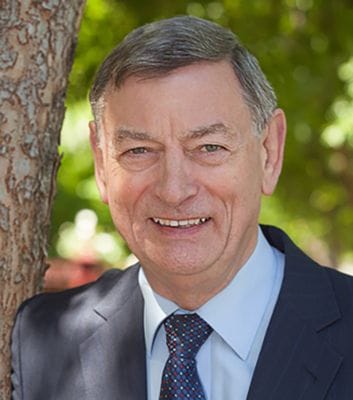 Having self-published five print books previously, I was searching for someone to assist me in publishing this book as an ebook across the major platforms, particularly in Europe where we have sold most print copies of this book.
I'm pleased that I discovered Publicious as Andy has made the process seamless and efficient. He has helped me to avoid a time-consuming ebook publishing learning curve. I now have more time for researching and writing my next book.
Given that this book is on the topic of customer-focus for B2B organisations, I can assure others that the Publicious approach aligns with best practice in that pursuit approachable, advisory, supportive and value for money.
I look forward to engaging Publicious for my next book.
Peter Whitelaw Co-author (with John O'Connor) of Customer at the Heart How B2B leaders build successful Customer-Centric Organisations
---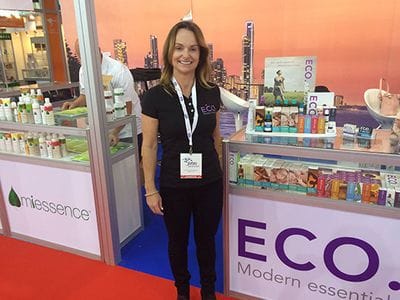 It was very new for us, as an online retail company, to publish a book! We decided to launch a book based on our customers' demand for education, information and recipes related to our products. With only limited knowledge on book publishing, it has been incredibly helpful to have Andy's guidance throughout the process. From the start, communication was clear and easy, Andy was always available to answer our questions and provide additional information. We knew exactly what to provide to the Publicious team to get the final result we wanted. The normally arduous process of book publishing turned out to be much easier that we could have ever imagined. Thanks to Andy and the team at Publicious for their time and care in putting our beautiful ebook together!

The team at ECO. Modern essentials
---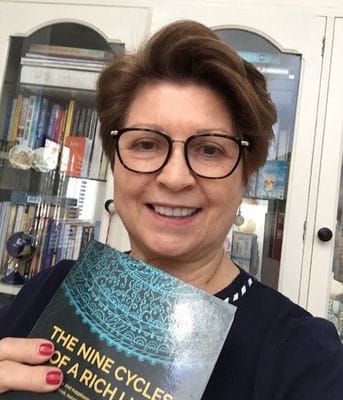 What can I say about Publicious Book Publishing? I begun my barrage of questions many months before my manuscript was completed. Andy probably wondered if 'this woman' was ever going to do more than keep asking lots of questions. But I needed to know that he was the real deal. I needed to know that he knew his stuff, that he could deliver. I'd had a horrible experience with a so called 'reputable' self-publishing company years earlier which left me mentally, emotionally and economically wounded.
I need not have concerned myself. Andy answered all my questions before and during the publishing process. When the "The Nine Cycles of a Rich Life" was finally published, only a few weeks ago, I was elated with the results! So much so that I am currently re publishing a previously published book with Publicious as we speak. I am happy to recommend Publicious and Andy McDermott. He has the integrity that others lack and for me that's just as important as the book process and production.
Thank you Andy, my best wishes for every success!
Anna Belcastro Numerologist and Life Profiler at AnnaBelcastro.com, author of The Nine Cycles of a Rich Life
We're proud to say that since writing this testimonial, Anna has published her second book with the assistance of Publicious!
---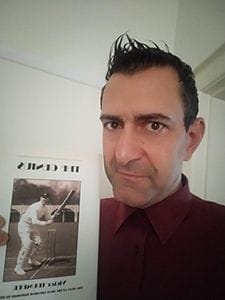 Anyone who has had a book published understands that the journey is filled with decision-making. The best decision I made was to use Publicious Book Publishing as my publishing provider. It could not have been easy to work with a 'debutant author' who also happens to be a perfectionist, poor Andy!

I would describe Andy as a thorough professional, diligent, understanding and committed to his customers. Indeed, he belongs to a very rare breed - a businessman with integrity. My impression is that Andy loves what he does and is not driven by a mercenary outlook.

When I get around to writing my second book, one decision will be 'a piece of cake'.

Thank you, Publicious!

---

Writing a book is the easy part. Publishing it, a different matter. I heard what happens in the publishing business from different authors; a repetitive story of being taken advantage of. So I knew I had to be careful when publishing my second book. One day, in absolute frustration, thinking there must be an easier way, I put 'self publishing made easy' into the search engine and found Publicious listed there. The testimonials I read convinced me that I had found the best way to publish my book and best of all, based on the Gold Coast. The result has been fantastic.
Andy McDermott and his team have made the publishing of my book 'Your Body Wears Your Beliefs' effortless and I am delighted with the result. His team set a very high standard in typesetting, cover deeign and printing. I have another book ready to go. My sincere thanks to Andy and his very professional team.
Nola Ann Lean - author of: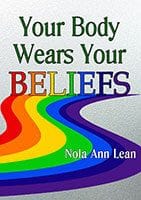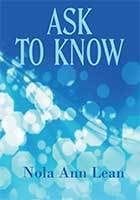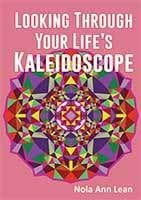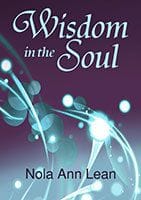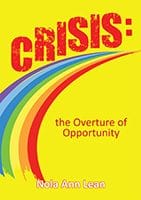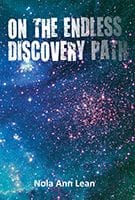 We're proud to say that since writing this testimonial, Nola Ann has published a further sevenbooks with the assistance of Publicious, bringing her total to seven with the eighth due soon. See more happy authors who continue to use our services

here
---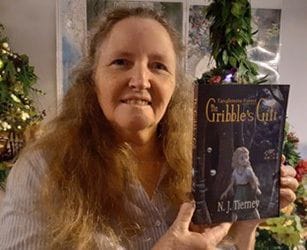 I am so pleased that I chose Publicious to help bring my illustrated fantasy novel The Gribble's Gift into the world. The professionalism, the quality and personal care that has been shown my book and myself has been worth more than I can say. I do believe that if I had chosen to go with another company I would never have received the personal interaction, the patience and the suburb result I have received, not just in the physical book, but also the online books and e-book as well.

It has been extremely important to me that my book be produced here in Australia, this is why the illustrator for the front cover is Andrew McIntosh, from Melbourne. The book is printed in Sydney, and Publicious is here on the Gold Coast.

Thank you Publicious, and next time I will get you to even edit my next book, The Swanling Child, to ensure an even smoother transition to a physical book.
Australian Visual Storyteller and author The Gribble's Gift - Nicola Tierney
https://www.tanglemireforest.com/
https://andrewmcintoshart.com/
---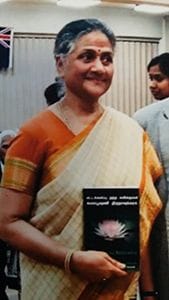 Publicious is one to take up any challenge! They took on a bilingual poetry book for me quite a complex project. Andy is innovative and resourceful in his approach, downloading a Tamil language font at his end to help with editing the manuscript. He designed covers for our book, an intricate layering of different texts and visuals, and seemed to know how to bring it all together just the way we imagined.

This being my first experience with publishing a book, it was reassuring to have costs agreed up-front. The Publicious services are structured into one-stop-shop packages of various levels for clients to choose one that's appropriate to their needs a clever and transparent system offering peace of mind from start to finish.
Andy pays close attention to detail, is approachable and available at any time. His professionalism and experience is backed by an efficient team at Publicious. They were highly responsive to my needs, which was an absolute blessing as we drew closer and closer to our book launch. I could not have asked for anything more, thanks Andy and the Publicious team!
Malliha Sinniah co-author of Poetry from Batticaloa
---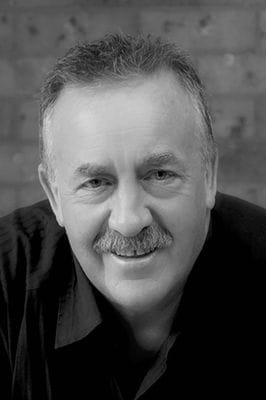 I'm so glad that I contacted Andy at Publicious. I self published my first book with an international publisher, the haggling, time frames and complicated contracts left me feeling that I was about to be ripped off.
The whole process using Publicious has been totally stress free and very professional. Andy made everything clear and simple, the workflow, royalty calculations, layout, and most importantly, the work was completed on time.
Right from the start my dealings with Publicious have been absolutely positive, and I will happily recommend them. I am proud of the results from years of research that have gone into producing my book. The layout, typesetting and printing exceeded my expectations. Because of the efforts of Publicious, I have a quality product that I am proud to present to my clients.
CEO Business Consultant, Mick Dwyer - author of Pricing Your Services
---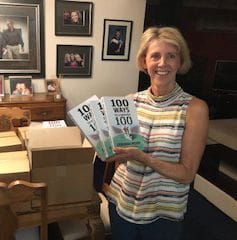 There have been some very significant moments in my life: meeting and marrying my husband, the birth of our daughters, granddaughter, graduating from University, and so on. Now I can add having my book published under the expert guidance of Andy and his team at Publicious. My manuscript was treated with care and professional management. Details of the printing and publishing process were explained with patience and insight, then deftly carried out. Clarification of even relatively minor enquiries was no trouble and replies to emails and phone calls, swift and courteous. As a first time author, these were crucial elements. And finally, when my 'baby' arrived in her printed glory, the final product was everything I had imagined it would be. Sincere thanks to Publicious for guiding me through this momentous occasion and helping me realise a dream.
Deb Peden BA/BEd, Life Coach and Trained Demartini Method © Facilitator - author of 100 Ways to a Healthy 100
---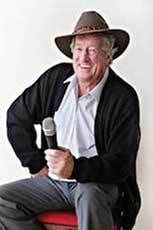 When I started Writing They Heard Me Scream I thought the writing was going to be the hard part, I wrongly assumed one of the big publishing company's would pick it up and pay me a handsome royalty while I could go and start writing a sequel. Not one big company would even look at me, an unknown author without an agent. Finding an agent was exactly the same as a publisher. So finally I decided to self-publish, I searched the Internet for self-publishers and then researched them as much as possible until finally, Publicious stood out from the rest. Not only did Andy reply promptly he also answered his phone. What a relief to be able to ask my dumb questions to a real person.
The document has finished up so professionally finished
That They Heard Me Scream has been noticed by the Australian film industry and may well soon be in all school libraries
Keep up the good work Andy.
Rod Gregory - author of They Heard Me Scream and well known Australian comedian 'The Old Fella', finalist of Australia's Got Talent 2011
---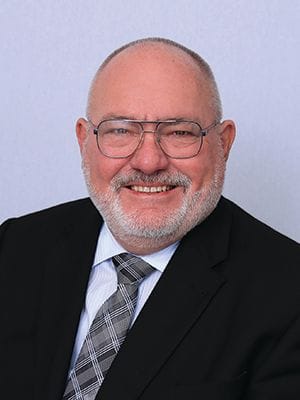 As a first time publisher Publicious made working through the process an absolute breeze. First came the book edit which was done by Julie Guthrie from "Say it Right'. Julie literally turned the manuscript from a "sows ear into a silk purse". This is an absolute must do part of the publishing journey.

From then on it was over to Andy and the team to work through the conversions into a print and eBook version. This team is absolutely committed to streamlining the process and producing a quality book. I could not be more pleased with the professional and efficient service I received.

I would not go anywhere else for a publishing service.
Graeme Kanofski - author of Colours Of My Life
---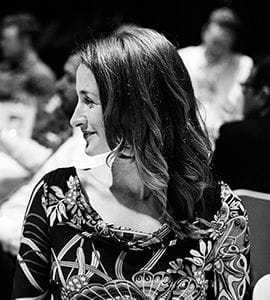 Andy and the team were so good with their support in self-publishing my first book. Andy is an expert and can guide you every step of the way. Nothing is too much trouble and he is always there to answer the many questions that come with the book printing process! I am absolutely delighted with the end result of my books, they look fabulous and very professional. I can't attest to more what a great bunch of people they are to do business with.
Alana Mai (Mitchel) author of Being Brave
---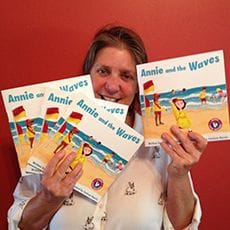 It was a long, long, long and bumpy road to finally getting my children's surf safety book, 'Annie and the Waves', into print! The pathway was fraught with all the extra's a self-publishing author needs to undertake. Then I lost my illustratorand found the amazing Publicious children's book illustrator, Carissa Harris. If you are looking for a children's book illustrator go no further!
My book required Trade Mark Licensing and ongoing approvals and honestly, there were many, many times I nearly gave up! Howeverwith a vision and a passion and the right support Annie is finally in print, looks fabulous and about to have a second print run!
Hats off to Andy from Publicious, he really is the most patient person I have ever met.
Advice to new authors Let Publicious take some of the pressure off so you can concentrate on the creative side you won't regret it!
Louise Lambeth - author Annie and the Waves
---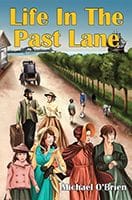 So there I was, after ten years of writing a book (admittedly on-and-off), looking at a completed manuscript and thinking that's nice now what?
Have it published, of course, everyone's going to want to read it. Send it off to the book publishers, they will jump at the opportunity.

Months and months later, guess what? Nothing. 'We get thousands of submissions, blah blah, blah, we don't think your book, blah blah blah, good luck with, blah blah blah'.
Alright, I think, I will publish it myself. How hard can that be? I check out some places. Hmm. They seem to want me to sell one of my kidneys so I can pay them a lot of money and receive well, not much.

Then I discover Publicious. Wow, they offer a range of services and opportunities. They will take care of everything with numerous options. They will typeset my book (thank God, I had preliminary attempts at that which produced a very amateurish result); they will design my cover (am I an artist? Nope) and organise 50 copies of my book for my use plus get the book into the worldwide market. And all for a reasonable amount of money. Yay! I can keep my kidney.

Now I have copies of my book to sell and I can google myself (always an interesting exercise) and find my book for sale right around the world. I am a published author!

If you think your story is worth reading, and I guess you do or else you wouldn't have written it in the first place, I recommend you contact Andy at Publicious. He makes everything very clear for you, will answer any question and the end result is a very professional looking book, that anyone can buy, right around the world.

You worked hard on your words you want the best for them. Publicious will help you with that.
Michael O'Brien - author of Life in the Past Lane

---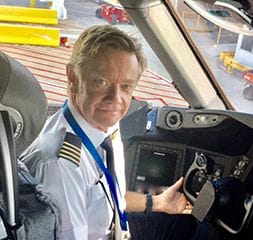 As a first time author, I was extremely apprehensive, confused and stuck about the best way to publish my book. I'd received a few 'contracts' from vanity publishers and they all seemed expensive and wanting to take all control over the publishing process, including royalties!
I'm so glad that I contacted Andy at Publicious. The whole process was stress free, affordable and very professional indeed, all the while maintaining complete control over the process and the final product. Andy is on hand to answer questions, take suggestions and feedback at every step along the way.
My book ended up looking exactly the way I wanted. Publicious also looked after the ongoing issues of ordering and distribution, something I wasn't really looking forward to.
I would recommend Publicious without reservation and look forward to working with Andy and his team again.'
Geoff Hay - author of Ladies and Gentlemen, this Is your Surgeon Speaking
---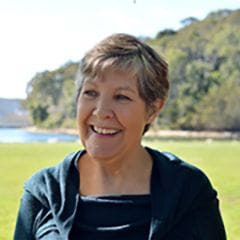 Having done my research and come to a considered decision I sent my precious package off to Publicious, still with hesitation and a slightly shivering aura. But I needed to have no such trepidation.
Andy was friendly, at all times helpful. Calm in the midst of my ignorance in the field of publishing a book. Conscientious in answering questions and following up details. Each step I felt guided and strangely plausible. Any digital problems occurring in my manuscript were taken care of without fuss. Advice on book size, font, pricing was forthcoming and with my now happy aura, trusted. The price was competitive and excellent for the service provided.
Christmas was fast approaching and I had accepted that, due to chain dragging on my part, my project would not be completed in time. However, 2 days before the holiday began, I held my book in my hand with pride. It looks fantastic and I am very happy to be its creator. Thanks Andy and Publicious.
Rhonda Macken - author of Hope Street
Listen to Rhonda's inspirational ABC radio interview here
---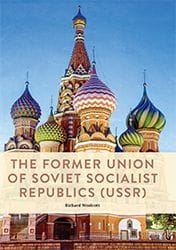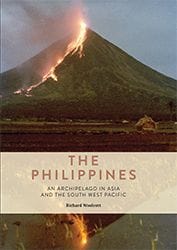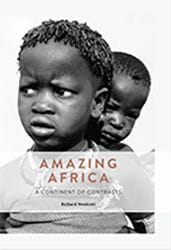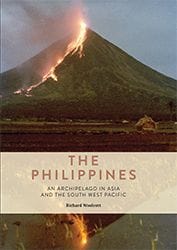 I found myself in the position of having to find a publisher for a series of four coffee table style books for an elderly friend.
This friend had been an avid photographer, had travelled the world and taken many photos in amazing places. We had been wor
king on the content for the books for 6 years. Having never had to do this type of thing before I found the thought quite daunting.
I googled and found Publicious and after a telephone conversation with Andy my journey with Publicious began. I call it a journey because it took one year from thatuntil completion.
Andy was a gem and managed the many general and layout questions which we sent his way. He was very patient with a multitude ofchangeswe required and extremely helpful.
We were delighted with the finished products, their print quality and clarity of colours which enhanced a number of very old photos.
I am very happy to recommend Publicious to anyone in need of a high-quality product and even higher support.
Narelle Grieve

---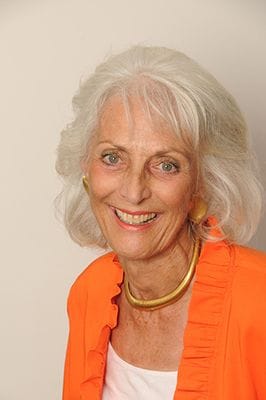 Discovering a stress-free way to publish a book is an unexpected joy for
any author, it certainly was for me. Since I've written 6 books and coauthored
3 international best-selling books, always the toughest part
has been the lead-up to the publishing printing process. Late last year I
discovered Andrew McDermott, - Andy at Publicious who has made
the publishing process a smooth culmination of the creative journey.
For anyone writing a book I highly recommend Andy because those
at Publicious are writers themselves they understand plus they work
with authors around the world. You'll receive prompt replies to your
questions and you can actually call them and get first hand realistic
factual answers.
Diana Todd-Banks - co-author of MATURE PRENEURS TALK
---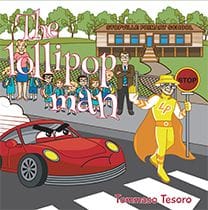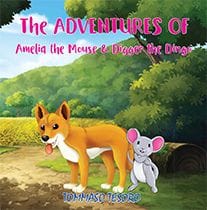 I wanted very much to write a true account of the relationship I have had with Publicious Publishers and not to just write a testimonial BUT to try to explain the (in my opinion) the essence of the 'professionalism and customer service relationship, ' someone like me, a newby, amateur, story teller experienced with Andy!
My simple idea (or so I thought) was to simply write a story about what I thought was honourable and 'she'll be right jack!" Oh no, I found!
The word 'professional' today is thrown around like the latest 'fear campaigns' around Australia's media, where the word is used by every retailer and marketer, in the case of 'PUBLICIOUS' and Andy that word is in its essence and practice a daily occurrence. The seamless communication, the advice, quickly and effortlessly delivered, correct and constructive, especially to someone like me, whose cynical brain, (being a new writer) could just hope this 'advice' would not cost me more time and money!
I can only continue to praise the expertise and professional advice given me by Publicious in creating my little book, 'The Adventures Of Lollipop Man'.
I welcome any questions from any potential client, directly if needed.
My gratitude to Andy and the Publicious team.
Tommaso Tesoro of: The LOLLIPOP MAN and The Adventures Of Amelia The Mouse & Digger The Dingo
We're proud to say that Tomasso has now published two books with the assistance of Publicious!
---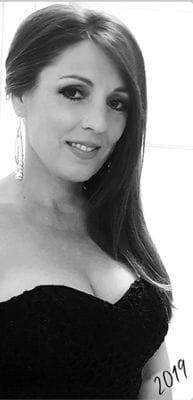 I am so glad Publicious was recommended to me by a friend. As a first time Author, I had no knowledge of publishing. Andy helped make the whole process run smoothly, from start to finish, explaining every step of the way.
Andy was a true professional, communication with him was fantastic, answering all my email questions promptly which greatly helped ease the anxiety of not understanding publishing.
As a perfectionist, I was making many changes to text and images even to the last days. Andy was so patient with me going above and beyond what was required to make sure I was happy.
I recommend Andy and his team at Publicious for helping make the process of publishing easy and stress free for me. I will use his services for my following books for sure.
Lola Sandy -Transformational Wellness Coach
(AKA Mistress Flame author of Bound For Play)
---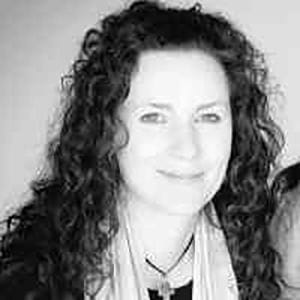 I have worked with a few different international publishers but Publicious is my publisher of choice now for two primary reasons. First, they offer an adaptable, flexible service that allows each writer to tailor a publishing package that suits individual wants and needs. And, second, they provide excellent service from the start of the whole process to its completion. I especially recommend Publicious to writers self publishing for the first time because Andy's advice and guidance throughout the whole process is invaluable and gives you a sense of not being alone. Publishing a book is exciting but it's also a little scary. Andy's guidance is assured and goes a long way toward alleviating those little fears.
Author Jennifer Wherrett
We're proud to say that Jennifer has now published two books with the assistance of Publicious - The Fallen and Altira
---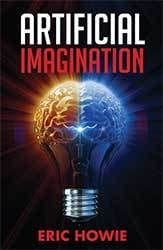 For any first-time author like me, I would thoroughly recommend working with Andy and Publicious. The publishing process employed is well defined and is delivered in a friendly and collaborative manner. All queries to Andy are answered in a clear and timely manner. When I received the delivery of my novel in hard copy and upon seeing it made available on various websites, I was delighted. My being in Victoria and Publicious being based in Queensland caused no issues at all.

Thanks again to Andy and Publicious.
Eric Howie - author of Artificial Imagination
---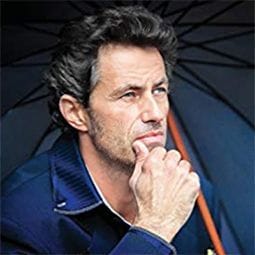 I have been on this long and arduous self publishing journey since 2011. I had sent my manuscript off to seven Traditional Publishers in Europe in 2012. They all replied back to me saying that they liked my work, however it was not their genre at the time, or they were out of budget, etc, etc. So I put that all behind me, rewrote my book and looked in
to self publishing. Gosh, that wasn't easy either going it all alone.
I was left with a sense of disjointedness? The question was, could I harmoniously "time" everything to a perfect finish. What would I do next after my book was formatted? There was so much that I "thought" I knew, but that all changed when I found Publicious. Could it be true that this one company could do everything I needed? Indeed they did. There were so many steps involved and without Andy's work I don't think that I would have this book in my hand today. I started in January 2019 and Andy had me published and online by 19th March 2019.
I am currently onto my second book and soon third too. Everything stated on the Publicious website is true. My advice; don't go it alone. It is worth every bit of money.
Finally, Andy is brilliant at staying close to your work. He emails you right away and that made me feel safe and well taken care of. Another thing that I loved about Andy's professionalism is that he came across to me as a warm and humble human being. He was not all over me like a cheap su
it. When I came to Publicious, they came to me (met me half way). There was never any "hard selling" on me. I appreciated that and that is what made me feel trust in business again.
In my opinion without Publicious. I think a lot of self publishers would struggle, in fact, give up. Yes, you can publish your book alone without anyone's help, but what will be the quality? What about all the before and after? Well, Publicious fixes all that. As well, I worked out the cost to go alone and hire independent services, and Publicious is still the best deal. I wouldn't have saved anything in fact doing this independently. Thank you Andy, you are the best!!!
John Lindhjem - author of The Rise and Ruin Of Logic and Depression and Suicide
We're proud to say, John has just published his second book with Publicious
---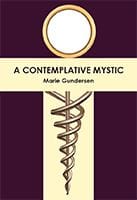 Marie and I would like to take this opportunity to say thank you. We very much appreciate the way you engaged with us during the publishing process. This was Marie's first book and naturally she had no experience with the publishing world. Actually she had no experience with the Internet either and I was able to assist in that area.
Marie's health deteriorated during the publishing process and she was under palliative care. However, she had always felt spiritually motivated to write this book.
Andy, your prompt and courteous response to questions raised, enabled the books to be delivered before Marie entered hospice care.
Paul Clarke on behalf of Maria Gundersen - author of Contemplative Mystic
---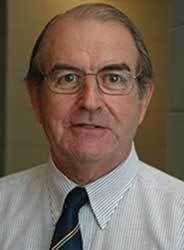 I am very pleased to recommend the services of Publicious Book Publishing. I have written books before but never self-published so, although aware of the process, did not fully understand each of the steps.
Andy guided me through each of the steps carefully, professionally and with a minimum of fuss and effort, not to mention that it was very quick! The fact that I was in Victoria and the Publicious team in Queensland never proved a problem, emails were answered quickly and telephone calls were used to solve the odd tricky problem. Andy and the team delivered everything promised on time and with very little effort on my part. Andy took care of all aspects of the publishing process including providing a very capable and helpful editor. The cover design was spot on, first time. Nineteenth-century images were enhanced and became an integral part of the book.
Overall a great experience! If you are an author who is looking for a process to turn your manuscript into a book, I strongly recommend Publicious.
Bill Wilson author of CASTIEAU'S CASTLE
---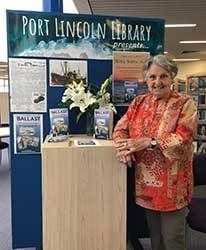 My grandmother started handwriting her novel in the 70s, once her children were in bed. Sadly my grandfather died and life took the novel on a different path. Then in 2008 the novel resurfaced only to be met with another family illness. So when I was determined to get the novel published for my grandmother (now in her 80s), Publicious had everything we could have asked for. Andy's service was exceptional from day 1. I had never ventured into the world of publishing before and Andy's service made the whole process clear and easy. I could clearly explain the process for my grandmother and update her with each step. The end result was a shipment of my grandmother's beautiful novel to her home in regional New South Wales and the realisation of her dream more than 40 years ago. My grandmother's novel now sits in the National and State libraries and she is going to have a book launch in Port Lincoln where her novel is set. Not too bad for 82 and all thanks to Andy at Publicious. Here are some words from Shirley:
To Andy at Publicious...Well done! I'm so very impressed with having my novel safely delivered. From start to finish, your most generous personal and professional service supported us. The manuscript transformed into the wonder of the book in front of me...it's presentation and artwork are superb.
Here's to further orders ahead - definitely at Publicious with Andy at the helm as we go sailing along once more.
Shirley and Ellie Hass - Ballast
---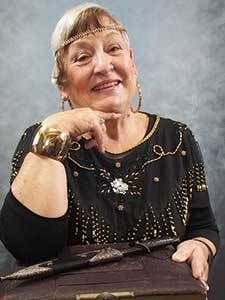 Writing is easy. Getting it right is difficult. Finally your best-seller is finished. All that remains is to get it into print. Ha.
For most new writers, the world of self-publishing is a minefield. Many manuscripts lie moldering for that very reason where to go? Who to ask? Who will help? What will it cost?
Relax. Rather than browse at random over a plethora of self-publishing companies, take your manuscript to Publicious Book Publishing Services. You'll find Andy McDermott and his team of experts will transform your hopes into reality. Overnight. Almost. And it won't break the bank.
Adrienne de Bouvier - author of The Edge of The World Books 1, 2 and 3
---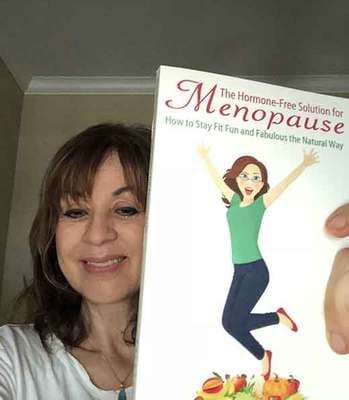 Publicious was highly recommended by a friend of mine who is well known and owns several businesses. I'm glad she did!
This is my first book and Andy went above and beyond by helping to make my first book a successful experience. I am very pleased with the end result. The book looks great; the eBook was done on time as promised. Andy is very professional, knowledgeable, patient, easy to contact, and responds very quickly, and is very detail oriented, I will use his services again for my next publication. I very much recommend Publicious Book Publishing.
Kalyani Fad - Holistic Health Coach and author of The Hormone-Free Solution for Menopause. How to stay Fit Fun and Fabulous the Natural Way. Kalyanifad.com
---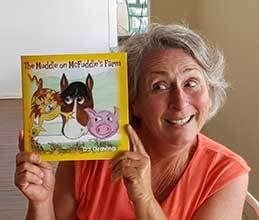 Rosie McFuddle, my practical, kind, self-sustainable alter ego, and character of my first children's book 'The Muddle on McFuddle's Farm' and I would like to thank Andy and his team for their expertise, help and understanding ear in bringing this character and all her animals to life! I have been inundated with support and love for my book and much of this is because of the high-quality standard in which the book has been printed and Andy's finishing touches to my precious illustrations that were done with great detail. I'm very proud to say that my book has been created, published and printed in Australia using eco-friendly paper and sustainable means...so very important to me and Rosie! I would recommend Publicious whole-heartedly to those considering a self-publishing journey!
Deb Graving - author of Muddle on McFuddle's Farm
We're proud to say we've just published the third book in the McFuddle Farm series
---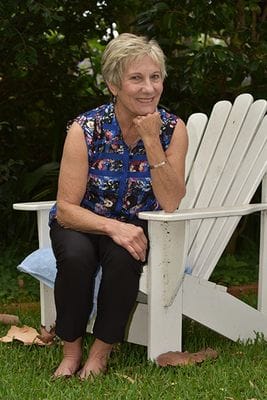 From beginning to end, Andy at Publicious, managed to organize my ebooks and have my second book printed without fuss. Andy is a true professional and replies promptly to emails and queries. He is helpful, friendly and gets the job done quickly and efficiently.
I wish I had used his services for my first book, instead of forking out hundreds for a print text. Now my two books are online and I also have copies of the printed text. It all went so smoothly, I will definitely use Publicious for my third book!
Diane Fagan - author of Jodie's Rescue and Jodie at Crater Cove
We're proud to say that Diane has published two books with the assitance of Publicious!
---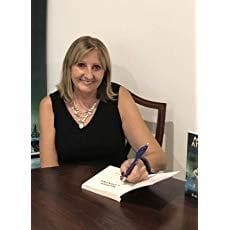 I bless the day I found Andy and the Publicious site as I was having no luck finding a publisher and I felt overwhelmed at the prospect of self-publishing.
Andy was very helpful. I'm delighted with the design of my cover and the end result, their professionalism and patience when dealing with my endless enquires was very appreciated. They did all the hard work. The result being my book is now published internationally and my sales after just a month are very encouraging.
I will return when my second novel is completed. I am happy to recommend Andy and Publicious to anyone who wants a professional and stress-free publication of their book
G.Catanzariti - author of Murder At Civatika
amazon.com/author/gacatanzariti
---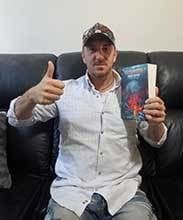 After having contacted printers and publishes all across Australia I couldn't be happier to be working with Publicious.
The service from Andy was outstanding, the turn around time was lightning fast and the final product was absolutely beautiful!
If you are looking to bring your book to life then rest assured you've come to the right place - Andy and Publicious will exceed your expectations and make all the blood, sweat and tears of writing totally worth it.
Darren Kasenkow - author of The Hallucigenia Project
---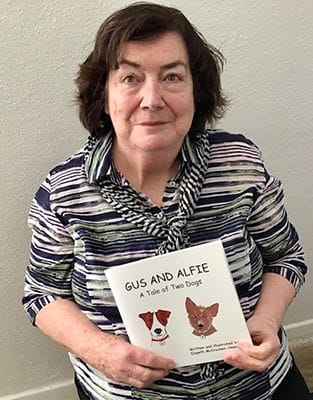 Publicious promised a lot, and delivered exactly what they promised. They always responded promptly and with a positive attitude. It was wonderful to have someone with the know-how to guide me step by step through the labyrinth. It made a complicated process seem easy.
Elspeth McCracken-Hewson author of Gus and Alfie
---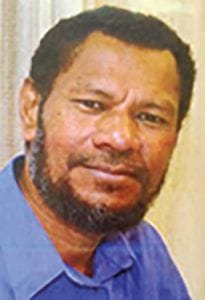 I am excited that this project has translated into a published book, which will be my first book.
I highly appreciate sequential professional assistance Publicious has offered to make this dream a reality.
The pool of hardworking Team at Publicious has once again proven worthy to be associated with.
My heartfelt thank you to everyone for all the publication processes associated with this book.
Macquin Kilagi Maino, PhD - author of More Than A Fisherman
---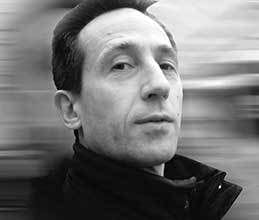 I am a first-time author of a book written in foreign to English Russian language. Despite the book was well edited and designed overseas, the foreign publisher failed in providing further support to introduce the book to the market and make it available for the readers worldwide. At that point, I had a general idea about what I could do by myself and what it might take. However, working full-time a day and training after work, I had very limited ability for pushing my "intellectual child" towards its publicity. I had a gut feeling that this part of the book journey might take similar time and efforts as creating the follow-up story which I did not want to sacrifice or compromise. Thankfully, a friend referred Publicious to me where I found Andy and his help. Andy took care about registering, printing, marketing and everything around the creation of the content, I received the printed copies and the "child of my mind" stepped into its independent life. I could not imagine a better gift for my 56 birthday!

Thank you very much Andy!
Sergey Loy - author of Ankylosing spondylitis. Chronicle of illness 2012-2017
We're proud to say that since writing this testimonial, Sergey has published his second book with the assistance of Publicious!
---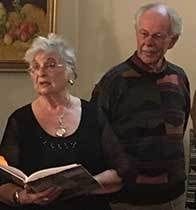 To Andy McDermott and the staff of PUBLICIOUS Book Publishing Services (particularly to Melissa, my lovely and very patient editor)
I couldn't have done it without you. It's difficult to find adequate words to express my sincere thanks to all of you.
You enabled me to produce a very professional looking and beautiful book.
Nanna Von - author of The Tales of Cleo and Oscar (pictured with illustrator John Hughson)
---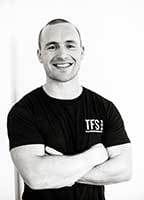 Being a first time Author the whole self-publishing thing was a rather daunting, confusing and overwhelming landscape. However, from the moment I spoke with Andy on the phone, I felt clear on what I needed to do.
The Publicious team broke down each step clearly and I was easily able to complete the required steps with no stress. Andy was responsive and handled all my queries with care and in a timely matter.
I can't recommend Publicious highly enough. I will certainly be working with them again.
The process was complete and I had my book 'How to Stop Thinking Fat' within a matter of 6 weeks from my first conversation with Andy.
I am so happy with the final product! Thank you!
Brad Cunningham - author of How to Stop Thinking Fat
www.howtostopthinkingfat.com
---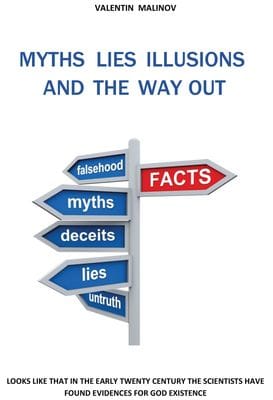 I do not believe in miracles, but you have produced one, Publicious.
My admiration! I believe that humanity has a future, as long as there are people like you.
Thank you from all my heart.
Valentin Malinov - author of Myths, Lies, Illusions and the Way Out
---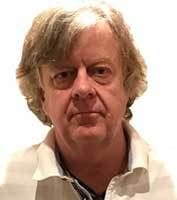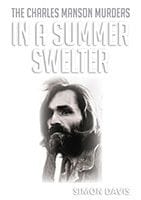 I cannot speak highly enough of Andy and the team at Publicious.
I was a first-time author when I sought Andy's assistance. The service was exceptional. It came in within budget (no unwelcome surprises) and ahead of time. All of my enquiries were answered promptly. My e-mails were invariably answered on the same day. It was refreshing and delightful to do business with such professional and competent people.
Prior to my project, I had reservations about self-publishing but now I know it is the way to go with assistance from Publicious. For my next project, I will have no hesitation in engaging Publicious.
I am more than happy to speak privately with anybody about my experience with Publicious.
Simon Davis, trial lawyer and author of The Charles Manson Murders, In A Summer Swelter
We're proud to say that since writing this testimonial, Simon has published his second book with the assistance of Publicious!
---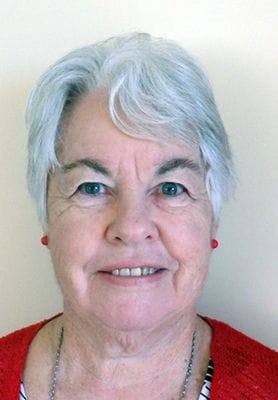 Every book is precious to the person who wrote it. I am no exception and after several years of research, writing and re-writing I was thrilled to see my book in print. I met with Andy from Publicious a couple of times and also appreciated his availability via phone and email. He was happy to answer my questions and although my initial request was for a publishing package I discovered a family member was qualified to do the cover and typesetting for me. My need then became for the book to be printed only.
Andy's consideration of my request for this never faltered and I commend him for his help and courtesy throughout the process. It was so exciting to receive my 100 copies as ordered in a short timeframe. I think I will need to order extra copies soon and believe this will go as smoothly as my initial order.
Thank you, Andy, for your support. I am happy to continue to commend Publicious to other writers.
Fran Flemming author of A POWs Letters
---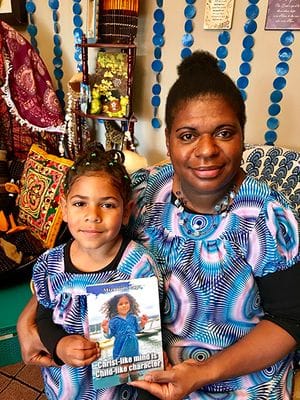 I am so thankful and grateful for Publicious and Andy and the way they kept me going towards getting my book out. Having a new born baby in February was not easy but with Andy on top of his work, I got my book published in May 2019. If you are someone looking for a publisher and reading this reviews. I want to let you know and give you assurance that go ahead and use Publicious Publishing you will be more than happy with the finish product. I just love the paperback copy of my book. Thank you Andy and the team. I will use again in my next book.
God bless you all.
Mizraiim Lapa author of Christ-like mind is Child-like character
---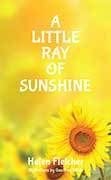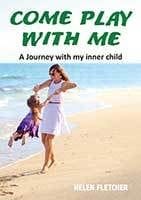 Nothing could have prepared me for the immense joy I felt in receiving the copies of my two little books from Publicious Book Publishing. After negative dealings with another company, I was sure that the legacy I had written for my children and grandchildren would not come to fruition. Then along came Andy who supported, assisted and advised me every inch of the way so that my dream could come true. I cannot express my gratitude in words, however, I hope this testimonial will in some way say a special thank you to him and his wonderful team.
Helen Fletcher - author of Come Play With Me and A Little Ray of Sunshine
We're proud to say that Helen has published two books with the assistance of Publicious!
---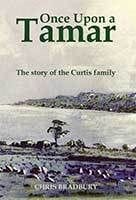 When embarking on the journey of writing my first book, I knew nothing about the process. Fortunately, a friend recommended Publicious to me.
I have found the director, Andy McDermott a person with whom communication has been easy and reliable. He has delivered everything he promised efficiently and promptly. He took care of all facets of the publishing process including providing a very capable editor, help with cover design, and advice on photograph inclusion, as well as the final printing. In my case, there was some fear of the unknown involved in the journey, but Andy was always encouraging and personal in his responses.
I would highly recommend this company to anyone setting out on the path of self-publishing.
Chris Bradbury - author of Once Upon a Tamar
---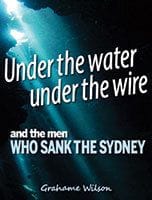 May I just say that the success of my book,'Under the water, under the wire and the men who sank the Sydney' would not have taken place without the professional advice of Publicious Book Publishing.

Naval Historical Review's book (Sept. 2017) is distributed to thousands in the Navy, and it contains a review of the book. The book has also been accepted by Brendan Nelson of the Australian War Museum, available either in print or as an eBook.

Andy, your years of experience are obvious and I would recommend your services to anyone contemplating turning their manuscript into a book. I was guided through a maze of small but vital decisions to the result; and at a reasonable cost. Thank you Publicious!
Graham Wilson - author of Under the Water, Under the Wire.
www.grahamewilsonhotair.com

---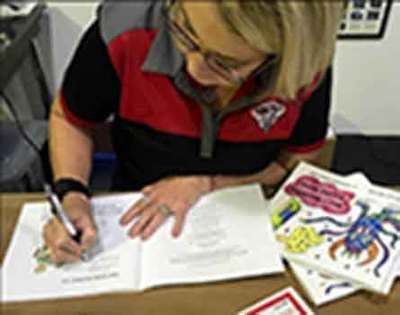 What can I say about Andy & Publicious, well how about, they're amazing!
I had written my first kids' book & was going through the horrendous overseas self-publishing roundabout when I found Andy at Publicious. I was so appreciative of his time, patience and effort, going through all the stages with me, as a first-time author. Publicious are the real deal & gets it done. Trust them with your precious manuscript & bring your dream to life.
Publicious was able to get "Mum's Marvellous Monster Spray", on the shelf ready to purchase in Australia & Overseas, all within a couple of months from our first discussion! Our book looks fresh, colourful and inviting for kids to read.
If you don't have a website for your book then get one designed by Publicious! Our website looks truly incredible all thanks to Santiago. He's is a website genius & a beautiful soul!
If you have books & you would like to self-publish then what are you waiting for?
Give Andy at Publicious a call NOW!
Libby Went - author of Mum's Marvelous Monster Spray
https://wantbook.com.au/
---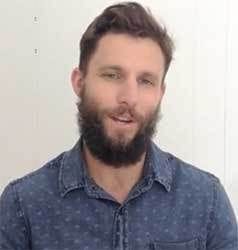 After contacting a string of publishing agencies to help publish my first children's picture book, Andy and his team at Publicious stood out from the rest by a mile. From the very first conversation with Andy I sensed I was talking with someone genuine, honest and professional, which made my decision to go with Publicious very easy.
When discussing the publishing process I immediately felt at ease diving into an industry I knew nothing about and Andy was readily available to answer the endless questions and queries of a first-time author. With his expert advice and outstanding service I was able to achieve my goal of publishing Henry Huntsman, my first children's story. Since publication, Andy has helped me launch the book internationally and it is now available through major online retailers including Amazon and Barnes & Noble. I look greatly forward to continuing this relationship with Publicious for years to come. Thank you Andy and Publicious!
Thommo Caulfield
---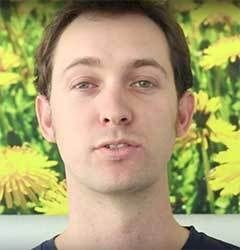 I have found the process of self-publishing with Publicious to be surprisingly simple. My book Thrive: Unlocking the truth about student performance can now be found online at most websites, even though I had no idea how to make that happen. Andy walked me through the process in a very professional way. I have been pleased with the layout and typesetting of the book, as well as Andy's attention to detail. In particular, the work was completed in a timely fashion. I have made two significant rounds of edits to the book, and these have been completed quickly, with a minimal fuss. If you are an author who is looking for a process to turn your manuscript into a book, I would strongly recommend Publicious.
Luke McKenna- Owner- Unleashing Personal Potential
http://www.unleashingpersonalpotential.com.au/
We're proud to say Luke has now published his second book with the assistance of Publicious
---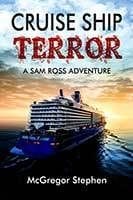 After failing miserably to find my way through what for me developed into a maze that is the complex, frustrating world of self-publishing, I decided to seek help.
Of the myriad self-publishing sites on the www, I kept coming back to Publicious. It seemed flexible enough to meet my needs and reasonable enough in its pricing to meet my budget but the clincher was Andy's attitude and professionalism I felt comfortable.
I cannot praise highly enough Andy and the team at Publicious. The step-by-step guidance, the patient responses to my inane questions, and the overall impression of caring about the author gave me the confidence to complete my project.
Their suggested formatting was spot on, and the cover they developed was mind-blowing, so simple yet so effective, projecting exactly the message I wanted my cover to convey.
I heartily recommend anyone wanting to self-publish to contact Andy and the team at Publicious.
McGregor Stephen author of - Cruise Ship Terror
---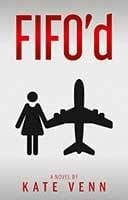 When I google searched for a self publishing company my manuscript had already sat doing nothing for a year and a half. I had sent it off to a few big publishing companies who generally didn't rerply or the rejection letter arrived quicker than I thought it should. I had entered a few competitions for unpublished manuscripts with no response. I felt like that route was completely passive and unempowered. When I saw the name Publicious I thought it sounded cool. I read lots of the testimonials and googled more broadly online about Andy and his company. Everything seemed legit so I phoned. I decided on a premium package because I was working 4-5 days a week and didn't have time; I needed Andy to do every part of the process that he could for me. I live in WA and Publicious is in QLD but it was never an issue. It all seemed exciting and easy and before I knew it I had 50 copies in my boot and the online distribution was all in place. I think the book itself is beautiful; easily as classy as any product of a big publishing company. And now I am getting it out there. I had an interview on regional ABC radio last Friday and one next Friday. I like being an indy author. I feel so grateful to Andy and his company for making it all happen.
Kate Thompson - author of FIFO'D
---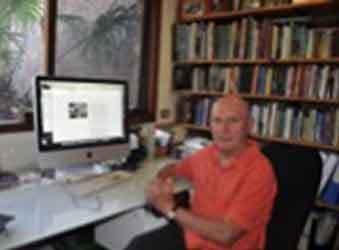 Publicious has been wonderful in the production of my latest and possibly most complex book: Farewell to Old England Forever. The book contained 44 images, which I had carefully sourced to complement the text and hence I felt they were very important to the book. The images were mainly from the nineteenth century and hence some lacked the quality that is available in contemporary images. Thanks to the support and care of the images that I received from Andy the images were enhanced and they look wonderful in the book. Prior to contacting Publicious I had separate negotiations with two mainstream publishers who were interested in the book but both wanted changes including reducing the number of images and only reproducing them in black & white. I thus found Andy's approach refreshing and uncomplicated. I made a number of changes to the text after seeing the first and second galleys, which Publicious was able to accommodate without any difficulty. I also came to Publicious with my own cover design and my editor, which was not a problem. I have found Andy very easy to communicate with and he was always prompt in responding to my emails. There have been no negatives in my dealings with Publicious and I can recommend them without reservation. I am happy to discuss my experience (contact details on my website).
Doug Limbrick.
www.douglimbrick.com

We're proud to say that Doug has now published his second book with the assistance of Publicious
---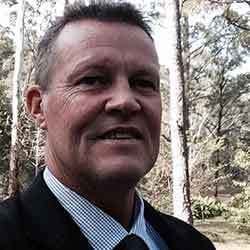 When a Company, Business or Individual do what they say they can then they are a success, they are unique and unfortunately one of few.
Andy and Publicious are one in the same, the ability to assist and go above and beyond is a comfort especially to one who's new to the world of writing and publishing. If you're in need of a publisher or are not happy with your current publisher Andy comes highly recommended.
From personal experience with publishers that care not for their Authors but for their own gain, I highly recommend you contact Publicious and discuss how they can assist you.
Bill Edgar (Edgar William)
Fraud & Theft Investigator
Author What Makes Me Me?
I am the Lost Boy of TSS...
---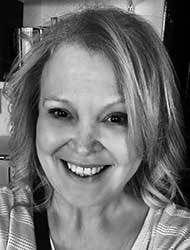 As a first time author who hates attending to the peripherals (ie anything that's not writing), I was thrilled to find the services of Andy at Publicious.
Andy took over the whole publishing shebang with the minimum of fuss and the maximum of effect and this he did with patience and much good humour during the writer's 'angst' stage of 'just one more edit.'
I cannot recommend his services more highly. Unlike many 'publishers' I contacted, his services were transparent and fairly priced no hidden traps for the uninitiated which was what I was.
Thank you Andy. Don't go anywhere, next one coming up.
Dr Susan Merrell political commentator/journalist and author of Redeeming Moti

---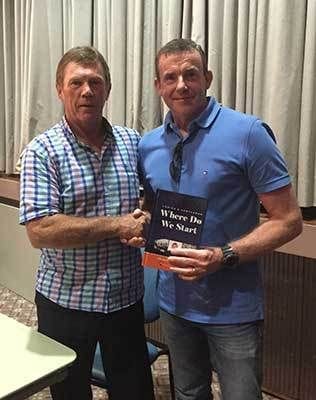 Early in this publication I eluded to the fact that I had concerns about my ability to get this book published if and when we reached that stage. Getting towards the end of the writing stage I was lucky enough to be put in touch with Andy McDermott from Publicious P/L at Currumbin on the Gold Coast. Andy, who is vastly experienced in publishing, was good enough to guide me through the final writing stages and has been tremendously helpful in the preparation of the manuscript for final publication. He is very professional in his role and I couldn't have 'jumped the final hurdle' without his expertise.
Ray Cross
Author of Where Do We Start - Ladies and Gentlemen
---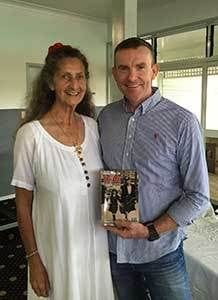 Dear Andy, just a short note to once again say thank you for the beautiful way you presented by book and how you have helped me so much to have a book out there in its true form and looking so good with such expertise. How can I lose?
Maria Tinschert
Author of Daughter of the Razor
---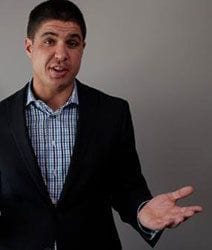 After finally completing Frontier Mindset, the book that I had wanted to write for years, I felt that a milestone had been achieved. In truth, I was only part-way to achieving my book publishing goal. What remained was to navigate the self-publishing process - a topic I knew very little about. For this reason, I was glad to come across Publicious and meet Andy. Andy guided me through the book publishing process and answered many of my questions. Throughout the project, Andy kept me on track and was patient and fair - even after I made some novice errors. In the end, I am extremely pleased with the result. The quality of the book's layout, typesetting and printing exceeded my expectations. Even my readers have commented on the great quality of the book. I have no hesitation in recommending Andy at Publicious to any writer wanting to turn their book into reality. I look forward to Publicious assisting me with my next book!
Marcel Wilson
Businessman and author of Frontier Mindset
---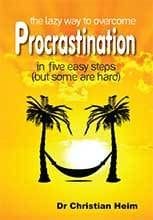 The Publicious self-publishing experience was excellent from start to finish. My husband needed to publish a self-help book to distribute during his lectures. My own book was published with Routledge in London, and I have to say that Andy's attention to detail, professionalism and excellent cover designs for my husband's book exceeded my expectations.
The whole process was seamless and very efficient. We are perfectionists, so I'm not easy to satisfy, but nothing was ever too much trouble for Andy. Andy worked tirelessly towards our deadline, even giving up a Saturday. I highly recommend his services.
Dr Caroline Heim PhD
---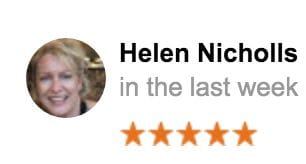 Thank you to Andy and his team at Publicious. They did an amazing job to get a special surprise ready within two weeks - printed, published and delivered.
My daughter (in Denmark) arranged her past Grandad's life story into a book as a surprise for her Dad for Christmas. Andy and his team pulled it all together in no time at all, printed and delivered ready for our flight to Denmark to celebrate Christmas together as a family.
The look on my husbands face when he opened the gift from our daughter was golden - the perfect gift. Thank you guys, it was fantastic to see it in print.
---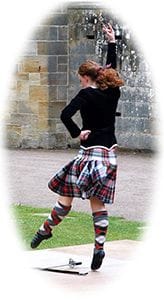 Denham Hall's birth started life as a blog. They are short stories aimed at girls aged 12-16. I write as a hobby. My main blog has had over 63,000 hits worldwide where I try and put the world's woes to right.
I skirted briefly with what are called vanity publishers. I found very quickly the chances of getting published traditionally increased exponentially if one was a very famous person, a well-known author with a string of bestsellers behind him/her or a career criminal, a controversial politician, even getting a reply back from a publisher with an offer to publish one's manuscript was a rare accomplishment indeed.
I found Publicious by accident. I would highly recommend Publicious to any writer, struggling or otherwise. Andy is very professional in his dealings with writers and replies immediately to one's queries. He even suggested the design for my front cover when I had already previously submitted four different front covers which I had mistakenly 'thought' were perfect. All that can be said of Andy and Publicious has been said in previous testimonials; what more can I add?
Bridget Campbell - author of Denham Hall
---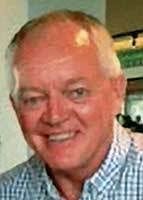 I would like to thank Andy at Publicious Publishing for helping to bring my book to fruition. This book took a few years to write and I am extremely pleased to have finally had it edited, typeset and printed by Publicious Book Publishing. I am very pleased with the layout and the presentation of the book.
Ray Harris - author of It's Not His Fault...
---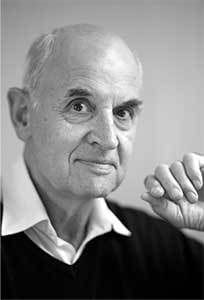 My collection of short stories was published by Publicious in August 2014. With encouragement from Andy from Publicious and a few writer friends, I set about looking for various outlets here in Sydney and elsewhere to promote and hopefully sell the book.
Overseas engagements prevented me from launching the book until November 2014, when I held a successful book launch here in Sydney. Many copies were sold, I'm pleased to say. Abbey's also stocked the book for a time, and with a number of the tales set in Venice and Florence, I even arranged for a Venetian bookseller to stock it!
The business of finding the best Self-publishing house which I could trust to bring out the book to my satisfaction was a demanding one, but I knew the moment I discussed my book with Andy, that I had found the publisher I had been searching for, and I needed to look no further. The search for the right publisher was a lengthy one, but it is essential you begin with a creative and trustworthy relationship. Andy and I didn't meet 'til long after the book was published, as he is QLD based, and I live in Sydney, but the final results far exceeded my expectations.
BBC and ABCTV actor, artist and author of Sinking Violet
http://jonathanelsom.com/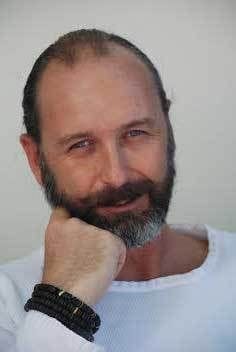 I have commended Andy and the team at Publicious to a couple of good friends of mine, and I commend them to you too. Well, I assume there is a vast team of hard working dedicated staff at Publicious, as Andy and the team helped me overcome many of the final hurdles and helped bring this book from the etheric into reality.
My name is Chris Freeman, and I am the author of Overcoming Obesity. Overcoming Obesity is my first book.
Publicious helped me with cover design ideas being clever and creative with the bits and pieces given them. I was able to call and talk to Andy where I was able to develop my understanding of the process and make informed decisions while I continued this creative journey. They sent me material to proof and we were able to communicate easily about the book before it went to the printers. They were able to get the whole document to a place where it could be sent to the printer, and they even did that for me.
I am really grateful to be able to have given them my completed manuscript where they helped me bring the slab of A4 pages into a physical, and may I say, good looking final product. I believe they helped me create a great platform to package and share my work.
Publicious were effective, efficient, and affordable. Andy is the guy to go to if publishing a book is a big tick on your 'Bucket List'.
Christopher J. Freeman B.HSc. (Hons.), LLB.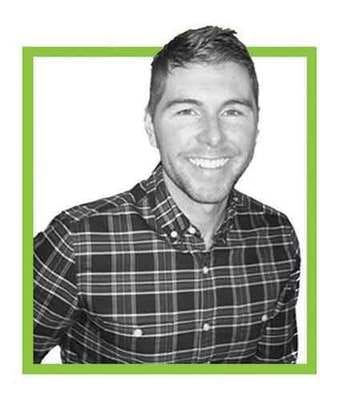 ---
Being new to the writing game I was looking for a self-publisher who could answer my questions clearly and provide me with one-on-one support to guide me from 'script' to 'shelf'. Andy and his team at Publicious were able to step me through the process quickly and ensured I walked away with both a print and ebook that I can be proud of.

Being a children's book publication I was quite particular about illustration and text layout and Andy was able to cater for my somewhat pedantic requests. I also appreciated his responsiveness and availability to provide me with clarification about anything that I flagged.

I have been very happy with my "Publicious" experience and hope it is the first of many. Thanks Andy!
Kieran Brophy - author of Did Roy Royce make a Healthy Choice? (Nutrition Australia) http://royroyce.com.au/
---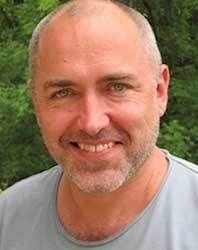 As a first-time author choosing the selfpublishing path, there were many unknowns and a lot of lessons to be learned. Obviously the actual writing, the hardest part, was something only I could do. However, there is so much more to getting from that draft manuscript to holding a published book in your hands. Some bits I was happy to spend the time learning myself, other bits I wanted professional help with. And that is when I found Publicious.
Well, now I am holding the book in my hands, as well as seeing it available worldwide in both print and digital format. I can't speak highly enough of Andy McDermott and his team at Publicious. From the word go, with detailed instructional material, through the process, with all my questions promptly and fully answered, to the fantastic end product, the experience was as smooth as silk and the team was always responsive to my needs. When you're a paying customer, you can't ask for more.
I would absolutely recommend Publicious to any writer wanting to pursue the self-publishing path. For my next book, I'll be coming back to Publicious.
Andrew Patterson - author of Harry's World - www.abpatterson.com.au
We're proud to say that Andrew has also published his second book with the assistance of Publicious with the third due very soon!
---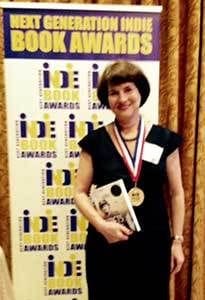 In contrast to the writing, I found the prospect of publishing my book extraordinarily daunting. The publishing process seemed so complex, and I was anxious and acutely aware of my lack of knowledge, and of not knowing what I did not know. And so when Andy McDermott at Publicious was recommended to me by people very experienced in the publishing industry I took notice.
Their advice was spot on. Andy is professional, a pleasure to work with, offers a very cost effective service and smooths a very complicated process. His website is a mine of information, and I can wholeheartedly endorse the article about the interview with Andy for the Sydney Writers Festival.
When I compared a publishing contract offered to a budding author just recently, it confirmed for me that self-publishing my book was the right decision. Self-publishing allows even a first time author to retain one's independence, and to be in control at every stage of the process. Yes, self-publishing still carries a stigma, bookshops are initially reticent to stock a book by an unknown author, and it is very hard to get one's book reviewed by major news publications and to be considered by book festivals and professional associations. But I persisted, and after just one positive local newspaper article, I was offered interviews and author talks by radio, television, a magazine, local newspapers, libraries and local community groups.
It was a real honour, and further confirmation that self-publishing was the right choice when in May 2015 Secrets, Spies and Spotted Dogs was a winner in the autobiographical/biography category of the 2015 Next Generation Indie Book Award Program, the largest not-for-profit book award program open to independently published authors worldwide. Not many traditionally published books win awards. So new authors, do remember after your book is published to promptly submit your book for awards.
My husband and I set up our own publishing company, Middle Harbour Press Pty Ltd, and published both our books, Secrets Spies and Spotted Dogs by Jane Eales, and The Compassionate Englishwoman by Robert Eales. He joins me in wholeheartedly recommending the publishing services offered by Publicious.
Thank you Andy for all you did for us in our publishing journey.
Jane Eales - author of Secrets, Spies and Spotted Dogs and gold medal winner at the 2015 Next Generation Indie Book Awards NY.

---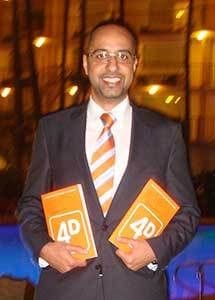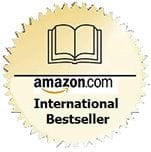 "I am very grateful and honoured to have found Andy at the start of my journey in self publishing. As a first time author, there was SO MUCH to learn, figure out and understand. I know that without the help and support of the Publicious team, I would not have achieved my dream. I contacted a few places last year regarding self-publishing, but I connected only with Andy, and that's why I chose to engage his services. It turned out to be an exceptional choice, pat myself on the back for that :-)
Andy is not just great at what he does and delivers exactly what he promises on time; he goes beyond that as a person, engages with his clients emotionally and serves as a friend. That's what I call serving in excellence. I know for a fact that this is where I am returning to with my next book. Thank you Andy, I've recommended you to many friends already"
Dr Hisham Abdalla, #1 international Bestselling Author of
4D Leadership
-
http://www.4dleadership.com/
---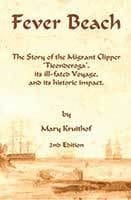 We first self-published my wife's (Mary Kruithof's) historical book "Fever Beach" in 2002, with a second edition (with a few corrections and new photos) in 2005. The cover was made by offset printing (500 copies), but the contents was printed digitally, usually in batches of fifty. The printer undertook to look after our stock of covers.
By around August 2017, there were only 5 copies left. Several historical organisations are keen to keep the book in print, so we decided to print another 50 copies. After the previous printing, we were told by the printers that there were 120 covers left. When I emailed them to confirm this, I was told they could not be found. There had been a change of manager, with a managerless period in between, and the covers were probably thrown out. A second search could not locate them.
This basically meant that we could print no more books, as we could not commit to printing a minimum of 500 new covers. In any case, the people who originally did the cover are no longer there.
After giving it some thought, I hit on the idea of using Google to see if there was such a thing as a printer who can do short runs of covers as well contents. I happened on a firm called Publicious who do short runs of whole books as they print both covers and contents digitally. I got in touch with them and found them to be reputable, experienced and helpful. They were able to reconstruct a quite good-looking print-ready cover from bits and pieces I still had on my computer. Andy was very helpful in guiding me to get the contents print-ready in an agreed format, which I was able to do with my rather old version of Adobe Acrobat and in the end, we finished up with 50 very good-looking books, which incorporate all previous corrigenda and have, of course, an updated imprint page.
It was a friendly, professional and enjoyable experience. Thanks Andy and Publicious - I have no hesitation in recommending you to anyone looking for this kind of service.
Johan Kruithof - Fever Beach
---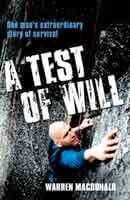 "Andy made the whole process of self publishing so simple, I wouldn't for a second think about doing it again without his help. You shouldn't either.
Helping you change the way you see the world...
www.warren-macdonald.com"
Join the Revolution!
http://warren-macdonald.com/
---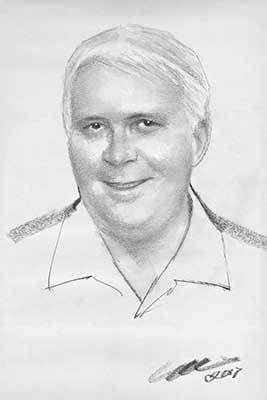 In seeking to have my book Don't Smile Till Easter published, I knew what I wanted in the finished product. This wasn't because I'm a control freak but because I'd been living with the subject matter for decades, i.e. as a secondary school teacher. I sourced Publicious on the Net and I've been gratified to find Andy and Publicious superlative in conducting my work through to publication. At times I was asking Publicious to re-do part of the publication process, due to my need to iron out my manuscript problems which I had newly discovered. Nothing was too much trouble and every facet of the process was finalized by Publicious to the highest order. At times I felt I was asking too much, but Publicious was always there to make whatever I asked to happen. When the hard copies of my book arrived, they looked wonderful in terms of the quality of their printing. I am currently working on another adult book and two children's books I'll be approaching Publicious to facilitate these books into publication.
Adrian Stadtmiller - author of Don't Smile Till Easter.
We're proud to say that Adrian has now published his second book with Publicious
---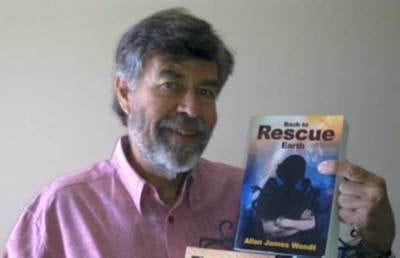 Frustrated and disappointed with my previous publisher on the lack of communication and person-to-person
contact and regular updates on the status of my two books, my wife Rohana and I went searching for someone who could help us publish my third book, the last instalment of my fiction novels 'The Scarab Bracelet Trilogy'. My inquires led me to Andy of Publicious, whom we met some years ago at a writers luncheon. We distinctly remembered Andy's cheerful personality and his genuine enthusiasm in helping fellow authors promote their works and to get them published without pushing his own brand. The final decider to use Andy's services was when he told us that I would have my own ISBN numbers for my books, unlike my previous publisher who owns the ISBN, which means now I will have full control of any sales. Since working with Publicious, we have only praise for his sincerity and professionalism but most of all Andy's dependability to personally answer our questions and to follow up on our inquires. If you are looking for a publisher to assist in your self-publishing venture or to publish your book, you need not look any further than Publicious.
Allan Wendt - author of Back To Rescue Earth.

---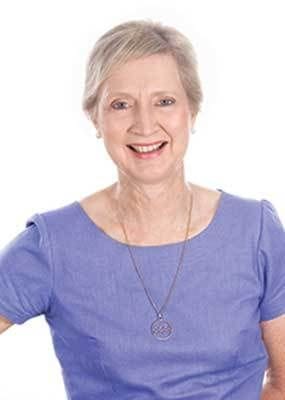 My manuscript was complete. I had poured out my story. Where was the publisher who would not only print, but also distribute and market my precious creation? It was one thing to have created the story, but publishing, distributing and marketing are different skill sets. I was exhausted by the creative effort and beset by life in general. I also needed a skilled editor to review the material and make constructive comments and suggestions.
The manuscript matured in the filing cabinet for three years. I approached a number of different publishers with no success. One publisher encouraged authors to self-publish using their self-publishing division. If they like the result, they will then promote the book. That did not work for me either. Besides, they were overseas.

Publicious was referred to me by Julie Lewin http://julielewin.com who has herself published a number of books. It has been the perfect answer for me. Publicious is Local. I like being able to speak to a real person. Andy has been friendly and helpful and PATIENT. I felt like there was someone holding my hand as I navigated this alien world of publishing. Hey Presto, "Free to Fly" was published, made available on the internet and finally 50 printed copies arrived at my door. It is very exciting to see my creative effort professionally presented.

My research established that no-one else is going to do publicity for a first-time author without a 'NAME'. To enhance my latent marketing skills, I completed a Media and Marketing course with Tanya Targett. http://media-money-profile.com The results of this training are yet to bear fruit.
Evelyn Douglas - author of Free to Fly.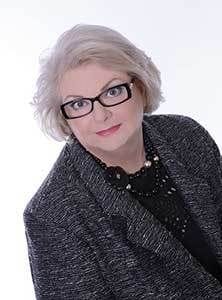 'After devoting two years to writing my manuscript, erroneously, publishing and printing were my last considerations. By the time I decided to engage with Lightning Source I had committed every 'faux pas' that publishers/printers warn you about. My plea for help to LS put me in touch with Andy McDermott of Publicious. A weight was immediately lifted off my shoulders because, being an author himself, Andy already understood all that and was so accommodating and engaging. We quickly established a great working relationship and he helped me plot my way through the maze which is that alien and mysterious world.

Artistic creation is a very personal expression of one's self and subject and so when I engaged Andy to also design the cover for my book I was a little hesitant to give away that licence, but in true Andy fashion, he managed to capture the essence of my story.

Non-fiction is a difficult genre, there are many definite protocols to be observed and appreciated. With over two hundred images, and almost as many bibliography references, attention to detail and an appreciation of the importance of these facts was paramount in satisfying all the copyright owners. And, on this front Andy and his team came up trumps again.

Andy, your guidance and personal engagement with my project have certainly made me feel that you cared about the end result, and the final product is something I am personally proud of, and we did it together. I acknowledge your invaluable contribution and am happy to express my grateful thanks for a job extremely well done.

Fay Simmonds-Peters
'Sarah: The Accidental Historian'
www.sarahtheaccidentalhistorian.com
We're proud to say that since writing this testimonial, Fay has published her second book with the assistance of Publicious!
---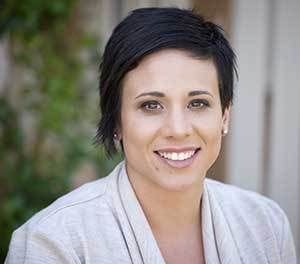 The publication of my debut novel Awakening Sebastian was the culmination of a nine-year journey of research and composition. As any author will tell you, the publication of their work is a massive deal certainly not something taken lightly. It was with great confidence that I entrusted Andy and the team from Publicious to turn my manuscript into a shmick looking novel. I certainly wasn't disappointed! The process was made stress free with great support, professionalism and step-by-step guidance. Andy had a knack for answering my questions quickly and clearly, enabling me to navigate the crazy world of publishing with ease. The overall look and quality of the finished product is incredible. It's a text that I'm proud to have my name on.
Thanks Andy for your support and guidance! Looking forward to our next collaboration.
Donna Redman author of Awakening Sebastian
www.awakeningsebastian.com/

---

"Andy and his team at Publicious were an invaluable aid for me in publishing my first novel Chaos of Choice. I was very novice in the ways of publishing when I contacted Andy, but he helped me through the process and happily answered all my questions and concerns. I did have a very specific idea as to how I wanted my book to look and its format and Andy was able to put that into a reality for me.
I could not be more happy with the way my books turned out, and I will definitely be getting in touch with Publicious again when I am ready to publish my next novel."
Kaeleb Appleby author of Chaos of Choice
---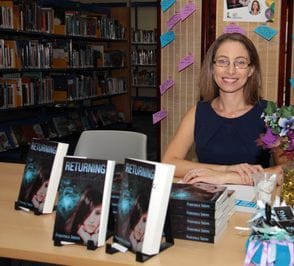 'When I decided to self-publish my debut novel, Returning, I researched a few different ways to go about it. Over the course of a few months, I looked at many options and kept coming back to the Publicious offering. Finally, I took the plunge to self-publish with Publicious and I am so glad I did. Andy and his team did a very professional job. Andy exceeded my expectations with his prompt responses and fast turnaround times in converting my manuscript into a novel and making it available to the world at large. Laura's talent was obvious from the moment I set eyes on the cover, and it is all the more remarkable in the knowledge that she designed it with very little guidance from me.
Their service and communication was excellent, taking the difficulty out of quite a daunting task. Thanks, Publicious.'
Francesca Sutters author of Returning
---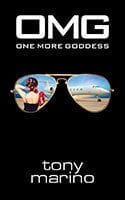 First of all a big thank you to Andy and the Publicious team. Going through the process of getting my book to a global audience is quite a major and exciting accomplishment, but also one that has a lot of moving parts. Andy and the team clearly and concisely outlined a to do list and the kept me on task and updated at each stage of the process. Yes, in some parts it was a hand-holding exercise in navigating the publishing world and was interspersed with some good critique along the way. One More Goddess is now live; one million downloads here we come, best seller of course is a given
I have three more books to complete and publish this year. Every single one of them will go to Publicious to handle. Why? They are just that good.
Tony Marino author of OMG
---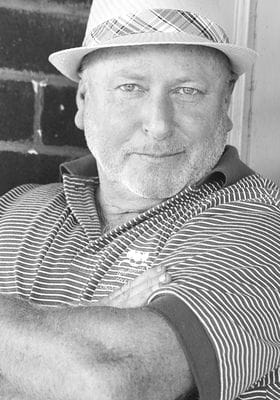 "Like many first time authors, creating a story can easily become an all engrossing world where everything outside of the writing naturally looks after itself . As we quickly learnt, publishing is another world, and as I have noticed for many,it can be a daunting one to comprehend but also navigate.
We have been fortunate on our journey because we have been willing to listen, learn and have thus far, avoided making impulsive decisions thanks to doing our homework and finding the right persons to guide us. We have found ourselves with some wonderful people who are highly experienced in their respective fields as well as being passionate, approachable and transparent.
Recently,we were recommended to Publicious and its director Andy McDermott by a globally respected publishing and distribution organisation to look after our typesetting. Yet again, we find ourselves with good fortune.
Andy is very approachable, always helpful, he knows what he is talking about and he's as genuine a bloke I have come across on our publishing journey thus far. Publicious offers a quality service no doubt. However, to my delight its founder offers a wealth of knowledge on matters of publishing and self publishing to 'first timers' like us as a result of his personal experiences when starting out on his own journey as an author.
In my opinion,Andy's knowledge and willingness to guide us when requested has been 'invaluable' and speaking frankly, an absolute relief.
We look forward to continuing our association with Andy and Publicious in the not to distant future.''
Keith Tutor co-author of Jade and the Deva
---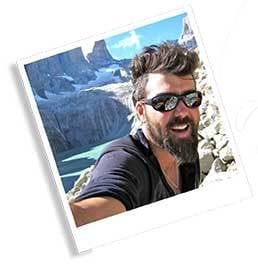 "What is more daunting than self-publishing your first book?
Leaving your wife to finalise the formatting and conversion of your 'baby' while you climb a Himalayan Mountain for six weeks!
Andy from Publicious was incredibly patient, caring and thorough with the formatting of my book in my absence. My being away meant that Andy not only had to liase with my wife about formatting questions, but he also had to upload and sort out all of my metadata, the ISBN and that techy stuff.
Andy carried out all of the work efficiently, delivering my manuscript on time (and on budget) ready for Kindle, Print and ePub.
I love the final product and could not be happier with the look of my finished book.
Thank you Andy and the Publicious team for taking care of my baby in my absence."
Ben West author of The Red Rucksack
---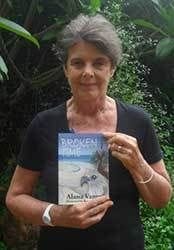 The process of self publishing was so empowering. I'd been to a workshop which highlighted all the things that could go wrong so I am happy to say that none of those horrors occurred! Andy was so consultative and helpful as well as patient.
My books have arrived and they look great so I would advise anyone who just can't deal with the rejections and non acknowledgement of publishing houses, to simply pick themselves up, believe in their work and go to Publicious!

Alana Vaney, author of Broken Time
---
---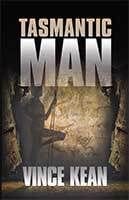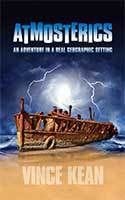 For twenty years I struggled to give life to a story which kept buzzing around in my head. When it was done I was lost. Publishers didn't seem to want it and I am not a marketing guru, just a writer who would like to leave behind some tangible evidence of what I have done. Then I came across Publicious and found myself on a magic carpet ride. Those daunting problems all became surmountable and suddenly, magically, I had a copy of my book in my hands. My onl regret is that I didn't find Publicious years ago.
Vince Kean author of Atmosterics and Tasmantic Man
We're proud to say that since writing this testiminial Vince has also published his second novel, Tasmantic Man, with our assistance.
---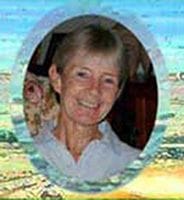 "I thank Andy McDermott and his team at Publicious for their professional approach to the publication of my stories for young and old, Yarns From Yandilla. I am very grateful for the expert advice and quick responses I received throughout the complex process of transferring words on paper into real book form and thence into virtual reality as an eBook. At all times Andy was available and attentive w
ith friendly, informative support so without hesitation, I recommend A
ndy and his team at Publicious to anyone wishing to publish without excessive cost or hassle."
Dr Karen Mudie-Knight - Yarns from Yandilla
---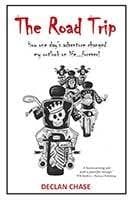 "Don't waste your time looking for another publisher because in my opinion you won't find anyone better than Andy. He not only knows what he's talking about but his attention to detail, personalised service and genuine care for your end product is second to none. So stop reading this testimonial, get back to finishing your manuscript and let Andy and the team at Publicous take care of the rest for you! By the way, Andy didn't pay me to write this testimonial I paid him!! Need any more convincing?
Declan Chase author of 'The Road Trip: How one day's adventure changed my outlook on life forever'
---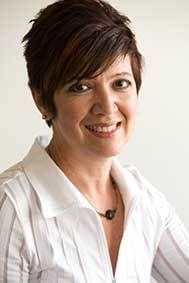 "I recently came in contact with Publicious through the Editor of my book who referred to the great job they do.
I contacted Andy on a Friday late afternoon and still he was answering his phone!
I could not express the relief I felt when talking with Andy as I explained where I was at with the project of the book and exactly what I needed.
Andy and his company were able to accommodate my needs and went over and above to set it all up and get me through the finish line.
I will recommend Publicious and the lovely Andy when you are going through the process of self publishing.
Thank you Andy! Can't wait to share the success and the next project."
Maria Semple author of Everyday Stories of 10 Remarkable Women
---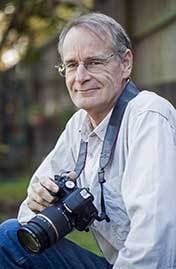 "From the author of Jenolan Caves- The Complete Guide.
Publicious was instrumental in bringing this 280 page full colour hardback book to fruition. The resulting text layout is easy on the eye with well balanced placement of the copious illustrations, maps, and photos. The printed book has been variously described as 'stunning' and 'very handsome', in no small part due to Andy's expert handiwork.
Andy patiently answered my first-time publisher questions and made numerous valuable suggestions before we committed to layout. This set expectations on both sides so that there were no surprises during layout and as a result the whole process flowed easily. The book printer encountered no problems with the layout files, further streamlining the printing and shipping stage.
All in all, I'm very pleased with the relationship with Publicious, but most of all, delighted with the finished product.
The book is now being rolled out, starting at the Caves themselves. It even has its own website at jenolancavesbook.com.au"
Mark Hallinan Brisbane
---


"TO ANYONE WHO HAS EVER WRITTEN A BOOK AND WANTED IT PUBLISHED!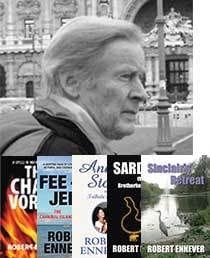 As a complete novice entering the bewildering world of self-publishing, I had not the vaguest idea of the problems which would be involved.
It was by the merest chance that a friend who had attended the Byron Bay Writers' Festival mentioned to me that she had met a most helpful man by the name of Andy McDermott, the head of Publicious Pty. Ltd.
From my first contact with Andy, through the long, and to me often mysterious, process of publishing five books, he has been, not only a mine of information and an invaluable facilitator, but also a kind and patient mentor who has guided me along every step of the way. I would like to think I could now call him a friend.
So Andy, with my sincere thanks and deepest gratitude for everything you have done. Warmest regards, Robert Ennever."
To date Rob has now published nine books with the assistance of Publicious
---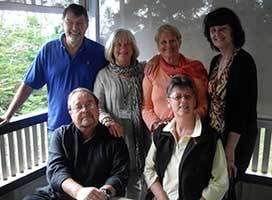 "A joint effort to produce a book of short stories by a group of writers, can, if not handled properly, turn out to be the proverbial camel that is a horse designed by committee! But fear not Publicious came on to the scene, and Andy waved his magic wand.
Noosa Writers' other guises and publications had previously been laboriously self-set, paginated, formatted, and laid out with little or no professional expertise and input. What a difference then, to have that chore whisked away from us, and have our work professionally designed and presented so beautifully, in a style that we could never have conceived. As the buzz-word says, that is definitely the way to go.
Andy McDermott's patience and understanding during the final proof-read was remarkable and so was his attention to detail. The whole publishing process was made so easy for us, enabling us to get on with post-publication aspects of the finished book. We'll never try to do it all ourselves again!
Thanks a ton, Andy there'll be another manuscript on its way to you before you can say 'Blue Pelican'."
Rebecca S Mason, Noosa Writers www.noosawriters.com
To date Noosa Writers has published two books with the assistance of Publicious
---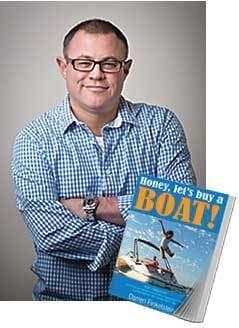 "As a self-published author who's paperback; Honey, let's buy a BOAT! is now starting to gain some traction, my next step was to explore and uncover the opportunities that the eBook and Print-On-Demand worlds could offer.
My research pointed me to Publicious. Andy McDermott helped me navigate through the cloudy world of eBooks and POD. He held my hand as we demystifying the technical jargon and complicated process to work out exactly where my title was to fit in.
As result, I'm thrilled to say my book is now available via iTunes, Amazon, Barnes and Noble and The Book Depository, to name but a few. The Kindle version is also attracting much interest.
Andy held my hand through the whole process of file conversion, set-up and the distribution process.
I would gladly recommend Andy and his team at Publicious to anyone who needs assistance in this area."
Safe Boating Always.
Darren Finkelstein author: Honey, let's buy a BOAT!
Dealer Principal St Kilda Boat Sales
http://www.letsbuyaboat.com.au/
---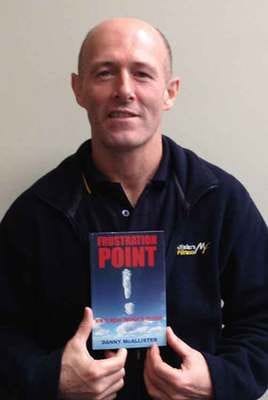 "I have no hesitations recommending Publicious when looking for a publisher, especially if you are keeping to a budget. Andy was responsive to any requests and his experience and knowledge were extremely helpful.
Publishing your first book is daunting but with Andy's knowledge and practical approach he made the process a simple and enjoyable experience.
I love the fact that you have package options to choose from which are then tailored to suit your needs.
Publicious is a user friendly company who take the stress out of publishing, they're not only easy to work with but are professional, efficient and have produced a product in which I'm very proud of.
It's been a pleasure working with Publicious, I love the fact that you have made my dream come true, stress free - I'm now officially an Author.
Andy you're a champ!!!
Keep up the good work."
Danny McAllister - McAllister Fitness Author of Frustration Point
---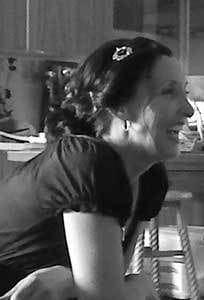 "My book is not a memoir, a biography or a text book, it is a how-to survival guide for women who live their life with wheelchairs, sharing my life experience and 14 years of knowledge, tips, tools and what I have learnt with them and empowering them to create a life that they truly love. Deciding to write the book and finishing each chapter was by far, the easiest and least terrifying part of the process.
So when the book was ready for printing, I had to decide if I was going to go with a Publisher or publish it myself. I decided to research my options and narrow it down to self-publishing due to the book's narrow demographic. Next, I did my research to ensure I would be making the best choice, in terms of self-publishing companies for my book, and for myself. Publicious stood out and after speaking with Andy a number of times about questions and the process, I felt very confident that he was the best choice for me. Publicious had the big-company expertise without the big-company arrogance.
And now, after I have gone through the publishing process with Publicious and Andy, I am more than happy with my choice! Andy has the personal experience of self-publishing, his knowledge is current, he knows what needs to be done legally and will gladly share all of wealth of knowledge and experience with you to make self-publishing a pleasant and easy experience!
The publishing of my book took some time because of my fear and trepidation, and a few other things, but Andy just supported me at the pace I was comfortable with. He did not pressure or rush me at any stage and for that I am also grateful. I have no doubt that should I wish to write another book, I would definitely be choosing to go with Publicious again! And so should you."
"Sitting Pretty for chicks in chairs", Violet Valentine.
---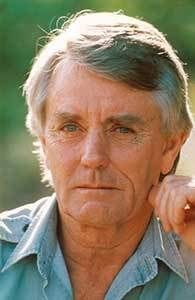 "I was a total novice. My first book was a joy to finish, but then came the crushing reality of trying to engage agents and publishers. I likened it to dealing with royalty just one step below God.
Frustration pushed me to look at self publishing, and while it all seemed intimidating and overwhelming at first, I soon realized that I'd opened the door to the modern era. The world market was there for my taking for as long as I wanted to work it not a limited run if I was lucky, and then oblivion. However, I urgently needed some extra help someone to guide my ship. That's when I found Publicious and Captain Andy.
What a wonderful, worry-free and rewarding experience this has been. I cannot recommend Andy highly enough. I must have driven him mad with phone calls and emails, but not once was he too busy to help. He was unfailing in his encouragement and interest in me and my project. In fact, his knowledge and advice have proven invaluable and I now have, through his substantial expertise, a finished product that I am proud of and world wide contacts to make my venture a success.
Thank you Andy. I am indebted to you.
Anyone who is thinking of self publishing should not go past Andy McDermott."
Denis Bartell OAM
(Adventurer, Historian, Author of Desert Walker)
www.desertwalker.com.au
---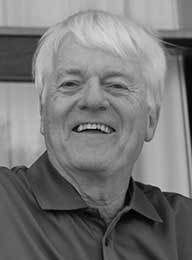 As a debut author I was faced with the task of finding a company to guide me along the Self Publishing path. Thankfully I chose the right people. Andy and the Publicious team were extremely helpful, always quick to respond to my many questions and patient with my lack of knowledge in the publishing field.
The formatting, cover design and general presentation of the finished article were of a very high standard. I would certainly use them again and heartily recommend them to other writers.
Clayton Graham author of milijin
We're proud to say that Graham has now published his second book with the assistance of Publicious
---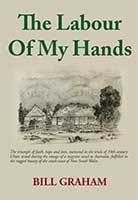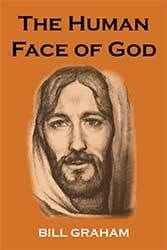 Just two days ago I received, hot off the press, fifty copies of my novel, The Labour Of My Hands. It is my first novel and my first experience of publishing. Thank you Publicious for the excellent guidance and service you have provided. The whole process was so thoroughly professional, and easily accessible for me, a beginner.
During the three years I spent writing the novel I did extensive research comparing the various options for publishing and found the scene very confusing. I attended a seminar conducted by an author who had only recently published his first novel and he warmly recommended Publicious. I took his advice and am very satisfied with the results and with the reasonable price of the work. I will certainly be using Publicious in the ongoing publishing and distribution process of this novel and of any future writing that I may undertake.
Bill Graham. Author of The Labour Of My Hands.
We're proud to say that since writing this testimonial Bill has just published his second book The Human Face of God with the assistance of Publicious.
---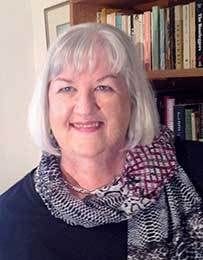 "Self-publishing has been a stiff learning curve for me, but Publicious has made it a very pleasant experience. Andy's calm, friendly and professional manner never changed, despite the timeline I was aiming for and some 'headaches' I sent his way. Consistently patient and unruffled, Andy took the worry from my shoulders. I am most appreciative of your guidance and all your hard work. I couldn't be happier with the end product which looks excellent. The cover design is just what I had in mind and I hope it will be a success in the marketplace.
I will certainly use your author services should I venture down this path again. I have absolutely no hesitation in recommending Publicious who made my journey an enjoyable one!"
Robyn Arowsmith - Author of All The Way To The USA
---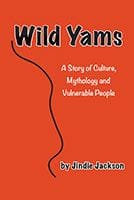 I would recommend Andy from Publicious, because I always received prompt, personal service from Andy. As this was my first novel

I was particularly grateful for the assistance which was afforded to me. The formatting by Publicious, gave my novel the appropriate sense of drama at the beginning of each chapter. The service I received from Andy contributed to a beautiful professional finish to my novel, so therefore I would definitely use the services of Publicious in the future.
Jindie Jackson author of Wild Yams


---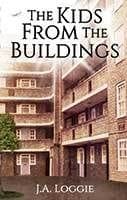 When I first approached Publicious to print off some "Kids" for nieces and nephews in the U.K. I had reached a stage where I was content to self-publish an occasional writing on Amazon (usually in dire need of copy-editing) and more carefully written pieces that were published by kindly editors in various magazines and anthologies and now your Publicious demons have stirred an arthritic old lady in her mid-eighties with mobility problems out of her comfortable vegetation!!!
The "Kids" was my first printed book and I am now a third of the way through copy-editing a clutch of short stories for an anthology of crime and mayhem in Queensland (hopefully to be printed by Publicious with a cover by Laura).
Joy Loggie author of The Kids from the Buildings
We're proud to say since writing this testimonial Joy has published four more books with the assistance of Publicious: An Omnibus of Qld Crime and Mayhem, Killing Gabba Maggie, Devil in the Bay and Lake Wunyami.
---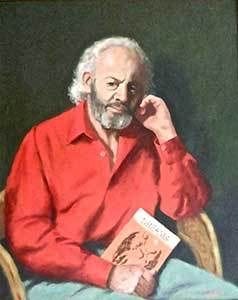 "It was 22 years ago when I self-published my first book on dreams. I left the editing to the typist who also got the MS print-ready. Part of the deal was that I had to have 1000 books printed. So apart from writing the book and then distributing it I had little more to do. But alas, I still got half of my books under the house mainly because I found it so against my grain to chase up bookshops and other outlets.
How different things are now! When I looked around last year for someone to assist me in transforming my MS into a book, I began my search on the Internet. I found several firms that offered the appropriate help, but they all charged too much for my budget. In fact, in some cases it seemed to me that some of these firms were out to get as much out of an author as possible. One of them in particular pursued me with almost daily offers, ringing me on the mobile at all times of the day. Needless to say that put me off this firm more and more, especially when they said they could make a best seller out of my MS. Their offers steadily rose from the humdrum edition to Gold and Platinum. The latter was priced well over $20,000.

You can imagine that when I came across Publicious who offered to do the basic job for a mere $2,500 I jumped at it. But I took on their help not only because the price was so affordable, but also because of their testimonials, which sounded utterly genuine and promised a great working relationship and a brilliant end result. And, what for me and any self-publisher must be inestimably good news is the fact that the book would be on line even before the 50 printed copies would be able to reach my home.

In this respect it was quite funny that a young man in India sent me a Facebook message, telling me that my book was available at Amazon/Kindle long before I knew it myself. He even posted it on Facebook so I could have a look for myself and read the lengthy product description.

I am tickled pink with the book and its distribution potential and I now look back with great fondness to the easy, most helpful and attentive working relationship with Publicious."

Kurt Forrer Author of "Tomorrow in your Dreams"
---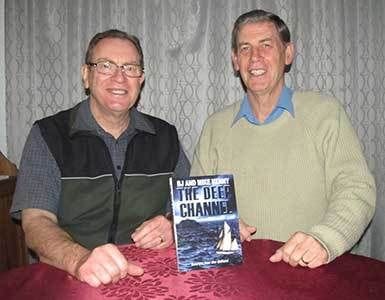 "Our manuscript had received glowing feedback from several well-known publishing houses but in spite of their interest we were disappointed that they did not follow through with an offer of publication. We investigated the dauntingly complicated world of self-publishing, unsure as to our next step. There were many companies advertising, however, they represented a potential minefield on closer inspection. That is where fate stepped in and we had the luck to get a personal referral to Andy McDermott and Publicious from an existing author. She highly endorsed Andy for his integrity and professional ability to expedite the publishing of our novel.
The learning curve for us as first time novelists was a steep one. Andy was very giving of his time and we were able to rely on his personal and swift response all the way through the process until the book was finally in paperback and on the eBook listings. We were very happy with the smoothness of the operation under Andy's guidance. It was no trouble for him to answer our questions and his willingness to give any extra assistance needed was so much appreciated. Andy worked with us to sort out any problems in the drafts and was ever ready to give advice on particular points that we might have otherwise missed. He ensured that we were completely happy with the cover design before proceeding. This was done step by step allowing us time and opportunity to assess the appeal of the artwork.
"The Deep Channel" has made it on to the stands at a very reasonable cost and we wish to thank Andy and Publicious for the opportunity to take our hard work from the manuscript stage to full publication. We would highly recommend Publicious to any author wishing to follow the self-publishing pathway and requiring a facilitator to navigate the procedures necessary."
Authors BJ and Mike Kenny - Authors of The Deep Channel
---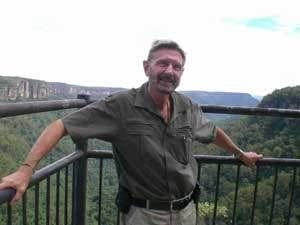 "I have published a lot over my life (previously a Professor), but I decided to write a book that did not quite fit the usual categories of this or that market, and so I decided on recommendation to "go Publicious".
It was a pleasant, no-fuss experience, but what I drew upon in terms of cover design and marketing was first-rate, smooth, and professional.
I have no hesitation in recommending Publicious to authors from quite different backgrounds with different literary outputs, and with an assurance that Andy will respond accordingly to build a smooth path to quality publication."

Father P A McGavin, PhD (Melb.)
author of MANLY MATURITY:
psychological approaches to personal development
---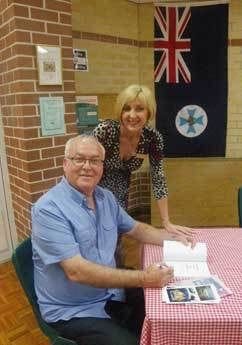 "February 19, 2012 was the 70th anniversary of the bombing of Darwin, the first attack on the Australian homeland by an enemy at war. In October 2011, Pen and Sword Books said I had a 'goer', they could not publish for 6 months and were reluctant to launch in the UK market. They referred me to 'Publico' in NSW.
On November 17, 2011 President Barack Obama and Prime Minister Julia Gillard made their historic visit to Darwin. Mr Obama said that Darwin was Australia's Pearl Harbor and announced that US marines would be stationed in the Northern Territory. Ms Gillard foreshadowed that February 19th would be proclaimed in the national calendar as Bombing of Darwin Day. The need to print became urgent.
I asked media personality Ray Weeks about 'Publico'. He thought I was talking about 'Publicious' and said he had heard good reports. That's how I came to meet Andy McDermott. My book was in print half way through January. The spectacular cover design was an Andy McDermott masterpiece, my sketches had been redrawn to illustration quality and my photographs inserted. Because of Andy's commercial acumen, Blitz was launched in good time for the celebrations.
Andy is a professional publisher and ideal team-worker. He has my confidence and I am currently engaged with him in a second edition of Blitz.
Thanks, Andy."
John Thompson-Gray
Author of Japanese Blitz on Darwin February 19, 1942
Photograph: Author John Thompson-Gray autographs a copy of Japanese Blitz on Darwin for Shadow Minister Ms Tracy Davis MP after Ms Davis raised a toast to the book at Compton Gardens on February 7th 2012
We're proud to say that since writing this testiminial John has published two more books: Love Luck and Larceny, and How Great thou Aunt with the assistance of Publicious.
---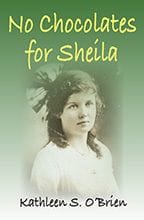 What a relief it was to find Publicious Publishing a first book can lead you down paths that are difficult to navigate.

Ring Andy and your fears dissipate. Your enquiries are answered with warmth and reassurance. You feel you have found a friend. He continues with phone and email contact in a genuinely helpful way.

I am very pleased with the final product. Thanks Andy.
Kathleen S. O'Brien author of No Chocolates for Sheila
---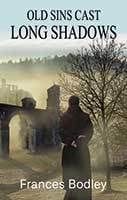 The thrill of having my manuscript accepted by a publishing house, meeting arranged , contract signed, cheque for part advance received [balance on publication] Publication date came and went. Then followed a twelve month battle that ended in a legal argument. Utter frustration. I received by publishing rights back. But I had a 'plan B'. I thought of Andy, whom I have known for many years. Once approached he took over and within a few weeks my novel at last saw the light of day. Excitement ruled. What a trouble free way to publish. Andy explained every step to me and he kept to the deadlines he made. My description for cover design and colour so well interpreted and I am thrilled with the result. I would recommend Andy to anyone requiring independent publishing services. He not only listens to what his clients require but carries out the task promptly and with expertise. I wish him and his company every success. I hope to publish my second book with Publicious by the end of this year.
Frances Bodley Johnson author of Old Sins Cast Long Shadows
---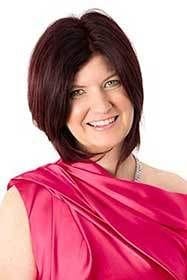 "As a first time self publisher I needed assistance with typesetting my manuscript into a format compatible for upload to Lightning Source for both a paperback version and Ebook - Epub and MOBI (Kindle) of my romantic comedy fiction novel The Friday Night Debrief.
Publicious was a suggested company on the Lightning Source website so I knew that they would be familiar with the services I required. Although a worldwide company, Andy lived within the local region and I wanted to support businesses who employed locally so I asked for a quote and was pleasantly surprised by how reasonable the services were. In addition to providing great value, Andy always replied to any questions I had, via email or on the phone, pleasantly, helpfully and efficiently and I would not only recommend his professional services to others, I would definitely work with Andy again on future projects."
Kylie Asmus - Author of "The Friday Night Debrief"
---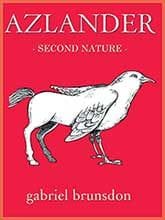 "Although self-publishing has never been easier, I found that there were so many considerations (and possible pitfalls) I began to realise that I was going to need some help.
I began looking overseas and contacted some rather large companies who offered no phone support, had really poor customer service, and/or seemed inflexible. I then researched through reviews to further find that many customers of theirs felt let down, with portions of manuscript left out, sloppy formatting, and no communication.
When I first phoned Andy I had around a hundred questions. He was patient, encouraging and incredibly informative. The options he gave were then really clear, and I jumped in.
After committing to the whole package, I could see throughout the process, I had got very lucky indeed. I have worked in a similar industry in the past and have known outside folk to think that somehow computers these days do all the work. But really they do not - it is all about the person driving them - especially with formatting etc. - it takes hours and days of hard work and intelligent design to bring together.
Thanks to Publicious the contacts I am now working with could not have been better. The POD company are tremendously well organised and their quality is something I am proud of.
Both my e-book and print book were produced in excellent time - with attention to every detail - and, with last minute revisions! I loved the whole experience - definitely the most fun I have for years - and I would recommend Publicious to anyone who has a treasured work they wish to bring to the world in print."
Gabriel Brunsdon - www.azlander.com
---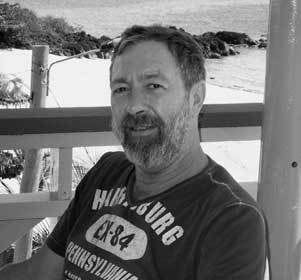 "Before self-publishing Paradise Wins I researched a plethora of companies in this space. It was therefore with some trepidation that I finally selected Publicious, as this was my first book.
With the book now printed and listed on hard copy and e-book sites, I now realise that I could not have chosen a better partner than Andy.
If you are looking to publish your first book, then you will find in Publicious an open, transparent, helpful and knowledgeable resource to bring your words to a professionally presented finished product.
Thanks Andy."
Geoff Hodinott - Author of Paradise Wins
---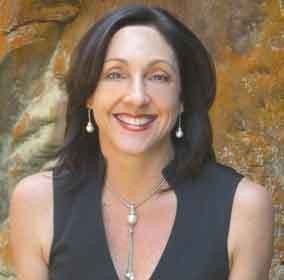 "After 7 weeks of working with a company to get my title ready for print and uploaded to Lightning Source, I faced another 2 weeks of frustration because the format was wrong. Then I found Andy McDermott at Publicious, who rode in on his white horse, fixed the problem and uploaded my file.
Andy is patient, in my case, empathic and knows what he's doing. If I'd found him earlier, I would have been saved a lot of pain. If you're self publishing, look no further than Publicious."
Lynne Schinella author of Bite Me!
---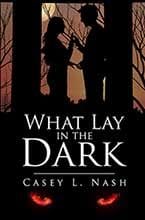 "After finally preparing my first novel for publication, I faced many weeks of sorting through different publishing companies trying to find the best one for me and my book.
Andy at Publicious was understanding and easy to work with. He was happy to respond to any questions that I had throughout the process and did so quickly. Andy helped me get my book printed and distributed in nearly no time at all. The final book looks amazing just the kind of thing you would expect from a traditional publisher.
I wouldn't hesitate to recommend Publicious to other authors looking to self-publish."
Casey Nash - author of What Lay In The Dark
---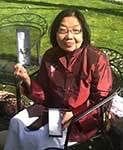 "I am indebted to you for all the time that you just listen patiently, and showed me the right way in the jungle of writing n publishing a book."
Author Francine S N Liem-Low
---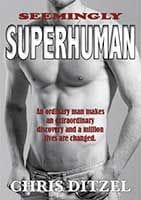 "To anyone looking to self publish, I would say look no further than Publicious. There really is no point.
Rather than reel off a list of superlatives, I would just say that if you want the job done properly, with sympathetic support and at a competitive price, Andy is your man.
Will I be back? What do you think?"
Chris Ditzel - Author Seemingly SuperHuman
---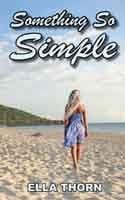 "I would have no hesitation in recommending Andrew from Publicious Pty Ltd to Authors for publishing their novels as he is patient, helpful and dedicated for the entire process which is for your first novel- confusing, unfamiliar and scary.
He always answered queries and fixed problems without a second thought and was equally encouraging to me as a new writer. Will be back with my next manuscript."
Ella Thorn author of Something So Simple
---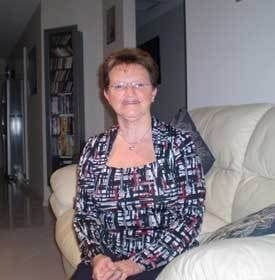 "Choices, that's what my book is all about, my life choices.
I certainly made the right choice by publishing with Publicious. Andy McDermott is patient and understanding, as well as having a great sense of humour. He certainly needed that when he took on the publication of my life story. I had not done any kind of writing before and was a complete novice. Now I feel as if I can hold my head high and tell the world that I have managed to write and publish a book.
This company has to be the best in Australia. Andy is superb at what he does, he talks you through the whole mine field of self publishing giving you the confidence and direction you need. Support is just a phone call away. I had the editing service because I write as I speak, Lancashire style. Andy got me a great editor in the UK and with his direction and advice (via emails) it began to take shape.
My book is slightly different, as it was all taken from notes over many years. I would highly recommend Publicious to any person that is hesitating to publish. They give you the total support through out, at a very reasonable rate. I was pestered by many publishing companies before signing with Andy. My choice was the right one."
From a very satisfied Authoress my sincere thanks.
Rita Dunlop - Little Grandma's Choices.
---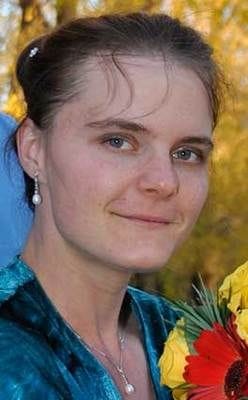 "I finally wrote and illustrated my first children's book and sought to get it published. I had approached a leading Australian self-publishing company to publish my book, however they could not accommodate children's books that were not print-ready, had too many pages, and did
not offer me the advert promised world-wide coverage. This prompted me to keep looking for a self-publishing company that could cater for my needs, and that is when I found Publicious. The name made me smile and I decided to give it a go. From then on, I have never looked back. What really made Publicious, and in particular the company director, Andy McDermott, stand out from others is the personal one-on-one communications and dealings with me, regarding my book's journey to become an item. Andy made me feel like someone worthy, not just another customer in the cue. I really love this friendly and professional approach.
Publicious also has very reasonable rates, which were better value for money and actually cost less than other companies I priced. Andy and his team gave me input into every aspect of my book's production with many helpful suggestions to produce an excellent finish. Without any hesitation, Andy compensated for my numerous changes of mind, which I very much appreciated.
Publicious will be seeing more books coming from my neck of the woods! I sincerely hope that Publicious becomes a stronghold for self-publishing authors like me."
Ursula Ciller, author of Crystal's Gallant Adventures - The Mountain Pass Back to Valley Flats.
---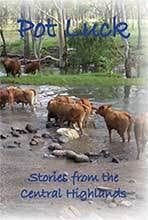 "I can thoroughly recommend Andy from Publicious for all your self-publishing needs. I found him to be most courteous and prompt in replying to all my emails, and he was very accommodating in tailoring a package to our specific needs. The finished product, Pot Luck: Stories from the Central Highlands, is a book of oral histories, poems and anecdotes compiled by the Central Highlands Writers' Group. We are extremely happy with the result."
Heather Garside www.heathergarside.com
---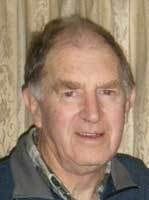 "As a client of Lightning Source Australia, from where I am printing and distributing my latest book, I ran into one or two technical difficulties during the uploading stages of my material.

Pointed in the direction of publicious.com.au, I made contact with Andy McDermott, a director in the company. Oh, what a relief to talk to someone with the knowledge and understanding of what I was trying to do. Like a fine surgeon, he put his finger on the sore spot at once.

One does not have to speak with Andy for long to understand he is passionate about writing and about books, and has a genuine desire to assist his fellow writers, and in my case, one in difficulty.

It was at that point I engaged Andy to sort out those few technicalities, he even submitted my material into the Lightning Source system. Also he offered other valuable advice.
I could never speak highly enough of Publicious, in particular Andy McDermott, nothing was a bother; he just went about his task in an efficient and pleasant manner. In a few days my problem was solved.

For those writers out there, wanting to publish their own material, take a tip from me, and contact Andy McDermott at Publicious, a real sincere person who offers advice without ceremony.
I for one will certainly be using his vast knowledge and experience in the future."
Noel Guthrie - Love, Lies, Laugther - New Zealand
To date Noel has published 2 books with the assistance of Publicious
---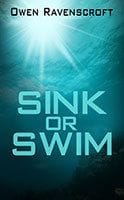 "I figured the quickest way to get a publishing deal was to self publish. If the book was worthy someone might see it. It was just through trolling the net I discovered Publicious. How lucky was I! Andy and the team made the whole procedure seamless and therefore, free of stress. After dealing with bums most of my life, the ones who over promise and under deliver, it was a pleasure to be in the hands of the professionals at Publicious. Publishing your baby should be a continuation of the writing experience, joyful and rewarding. Publicious made it so.
Thanks again Andy."
Owen Ravenscroft author of Sink or Swim
---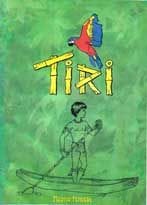 "I wish to express my gratitude for the excellent job you did for my book "TIRI", because I know that when I sent you the picture of the cover from Brazil, through the Internet, it arrived blurred and distorted. I am very grateful to you for all the hard work you did to restore the pictures and the background, to recreate the spine, and to make the synopsis legible.

I am very happy with the job you did for me Mr. McDermott, and I hope to deal with you again in the near future."

Marisa Fenderl - Author of TIRI - Brazil
---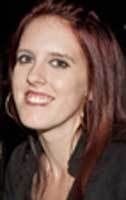 "I want to take this opportunity to thank you so much for your help with this project. This is such an exciting milestone in my life, and I was venturing into such unknown territory with self publishing, but you were so helpful to me and my first self publishing experience has been such an enjoyable one because of you!"
Kate-Lyn Therkelsen - Author of The Wilted Rose
---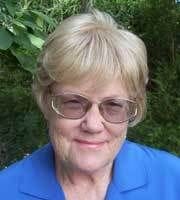 "Having published my first novel, THE NAKED ROOM, successfully with Publicious, I wanted to work with Andy McDermott on my second, THE CELIBATE MOUSE.
We went through the process again, and got it onto the market, looking superbly professional, as well as eerie and scary, and for that I thank Andy so much. My shilly-shallying over the cover and Andy's patience turned out what I regard as the most exciting mystery/crime cover currently on the market.
Andy does not only produce and set up the distribution network for his client's novels. He takes our books with him when he attends festivals and speaking events, thereby marketing our work along with his company. That is real support!
I am currently writing my third Susan Prescott novel, AFTER ARIEL, and shall be returning to ask him to put up with me, yet again."
Diana Hockley - Author of The Celibate Mouse
To date Diana has published 3 books with the assistance of Publicious
---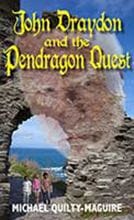 "I came across Publicious after trolling the internet for self publishers. Many varied in price from the ridiculous to the "too cheap". After contacting Publicious by email Andy contacted me straight away. His service from the start was fantastic and non-pressured, unlike other companies. He as been there all along the way and as helped me with any question I have asked. I would highly recommend Andy and Publicious and hold them in high regard."
Michael Quilty-Maguire - Author of John Draydon and the Pendragon Quest
---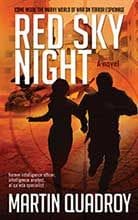 "I liken publishing a novel to undertaking a degree in project management. It's a tough, complex gig. And without Andy's patience, expert guidance and advice the end product would not have turned out as fantastic as it did. Many, many, thanks Andy."
Martin Quadroy, author of RED SKY NIGHT.
---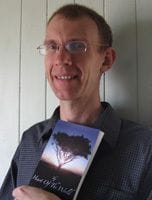 "As a first time author I had no idea who to turn to?I feared spending months of uncertainty on the commercial treadmill and I also feared losing control of the publishing process.

Then I stumbled across Publicious, and was immediately impressed by Andy's helpfulness and honesty. Communication was prompt, clear and professional, and I was very grateful for his willingness to help me 'fine tune' changes to the book, right up to the very last minute.

I am delighted to now have a finished product which gets people's attention, and which I am confident to share with a wide audience. Thank you, Publicious, for a job well done."
Adrian Hekel - Author of The Heart Of The World
---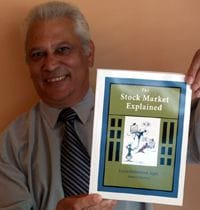 'Writing a book is the easy part and once finished what do you do with it? Well it was by chance that I met Andy and I can say that from the start it was a reassuring experience.
Andy has helped very sincerely and honestly with getting my book printed and given me the opportunity to go further with launching my book. It has been a pleasure to have Andy working with me and I wish Publicious the best.
Dr Robert Stephens - Author Of The Stock Market Explained
---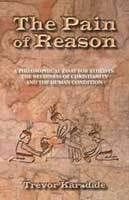 "I thoroughly enjoyed working with Andy McDermott, Director of Publicious, Self Publishing Services. Although I am located nearly 8,200 miles from Queensland, Australia in the United States, the service and professionalism more than surpassed my expectations.
I own the copyright of an obscure and provocative book that was published with Publicious. For those seeking the services of a Self Publisher please note - nothing interferes with Andy's commitment to excellence regardless of the genre or tone of the work.
Publicious has truly set the standard that every publisher of any type should be
judged by."
Dr J Williams - USA - The Pain Of Reason
---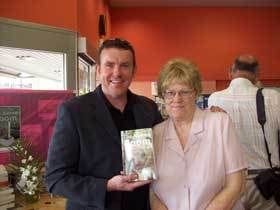 "When I met Andy McDermott at the Brisbane Writer's Festival and examined the books which he has produced, I was confident that I could trust him with my most precious intellectual possession, my novel.
Since then Andy has accompanied and supported me in every way possible on the journey to publication, remaining calm amid an onslaught of pathetic, needy writer-emails. Being an author himself, he has perfect understanding of the paranoia which besets us. I can highly recommend Publicious to any author wishing to go the self-publishing route and indeed, have already done so."
Diana Hockley Author of The Naked Room. 2010
---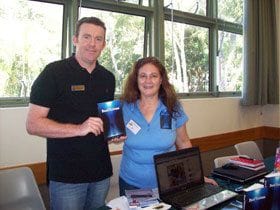 "I was totally thrilled to see the finished book.
Dual Visions has become the book I dreamed of presenting to the world. The cover is excellent, with the Southern Cross visible in daylight but part obscured in the dark. The index, bio, Davidson family tree and back cover blurbs by fellow writers and editors, all together making it a professional production.
I will be more than happy to have further work of mine published through the aid of Publicious!"
Author Jill Smith - Author of Dual Visions
---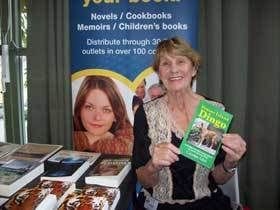 "I wanted the availability of primarily my Dingo poem, with other nature poems, to be read and sold overseas as well as locally. I read Publicious had the technology for both, so I approached them and they agreed to help me.
It is not an easy task to format poetry, but I must say Andy did a wonderful and speedy job. He was always optimistic, patient and his manner of communication was always from the heart as well as the head. He chose a beautiful picture of a dingo for the cover. Now the latest of my six poetry books, for the first time is retailing overseas. This is very important to me, and I thank Andy and Publicious for making this happen."
Caroline Glen Poetry Editor, Fellowship of Australian Writers Queensland (FAWQ)
---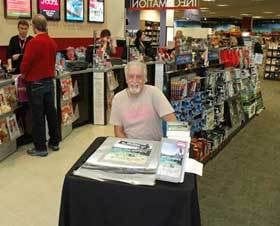 "I've had books printed before, but this time holding 'and the waters prevailed' my excitement was profound, because for the very first time I held a TPB that looked and felt as good as any TPB from a major publisher that we see on bookshop shelves.
Here from Publicious was printing indistinguishable from anything produced by the big publishers. Here at last was a book I could be proud of, a TPB that could compete on an equal basis with any other TPB in any bookshop anywhere.
When considering your next publishing project, consider Publicious from design right through to the final printing you will get a surprisingly good very professional result and at a very competitive price."
Author John Litchen
---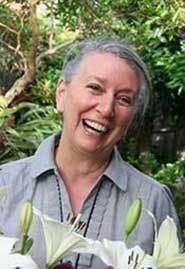 "At last an approachable company who listen! Publicious delivered on all my requirements. Great customer service, on time and at a price I could afford.
This company has turned my manuscript into a professional looking book with an eye-catching cover. I would recommend this company to anyone who is thinking of self-publishing."
Terry Spring - Author of Transported - The Tambo Girl and co author of Lucky Me
To date Terry has published four books with the assistance of Publicious
---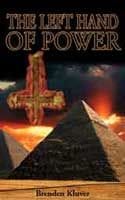 "I would like to thank Publicious for helping to turn my novel The Left Hand Of Power into an ebook success! With Andy's knowledge of the industry, courteous manner and dedication to getting the job done right, it was a seamless and rewarding experience.
I would strongly recommend to anyone who is seeking to see their literary vision realised in a professional environment to contact publicious -- I know I will again."
Brenden Kluver - Author of The Left Hand Of Power
---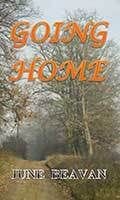 "I would like to thank Andy at Publicious for all your help, as I am an elderly woman with not much in the way of sophisticated computer know-how. Having written a novella, and got nowhere with mainstream publishers, I turned to self-publishing. I chose Publicious because they gave me the most initial information.
The help I received from Andy during the whole process was friendly and helpful, even when I made computer mistakes. I sincerely thank him for his understanding."
Author June Beavan
---

Thank God for Andy and Publicious. Andy helped me through this publishing maze and I came out the other end in one piece with a beautiful book to show, and teach with.
I am glad I followed my gut instinct in choosing Publicious. Gratefully, Anna
Anna Comerford author Palmistry Power
---

Getting my first book published was difficult as I had no idea where to go and who to turn to. So I started looking on the internet on how I could get published as this was a goal I wanted to complete. When I came across Publicious and Andy, I found it so great as I could send an email asking questions with concerns that I had. Andy and the team were able to put me on the right track and was able to meet the needs that I had and the visions for my book. I would highly recommend Publicious to all those who wants to publish.
Mikala Potts author of Rise of the Pheonix - the Beginning
---

This has been my first time publishing a book, which to many can be a dawning prospect however my experience with Publicious made my first publishing experience a smooth and enjoyable process, the team have been so helpful and prompt that all of my requests have been met on time and with a high standard of quality.
I high recommend self publishing with Publications.
Kirsty B. Smith - author of Her Journey Home
---
More testimonials coming soon.