Need help
publishing your book?
Find out why more and more authours are choosing Publicious
Service, Quality, Affordability, and Excellence in Book Publishing!
Publicious is a book publishing service provider located on the fabulous Gold Coast of Queensland Australia. We are here to assist authors who have decided to tread the self-publishing path. Publicious is a company run by self-published authors for self-published authors. We have a range of affordable services and products and are currently helping authors worldwide, including, Australia, USA, Canada, UK, New Zealand and Brazil. So no matter where you are we can help you.
At Publicious we understand that most self-published and first-time authors are either on tight budgets, or don't know how to get their books in print, or perhaps both.
Through our very own publishing journeys we've learned the dos and the don'ts of the self-publishing industry and have a genuine interest in passing our experiences on to our fellow authors.
We use the latest Industry-standard software for all our publishing, graphic design, and ebook conversions, but we offer old-school service at realistic prices.
We do not use ready-made templates for any of our formatting and designs, all of our books are designed individually with the complete cooperation and input of our authors; and we produce bookstore and library quality books of the highest standard.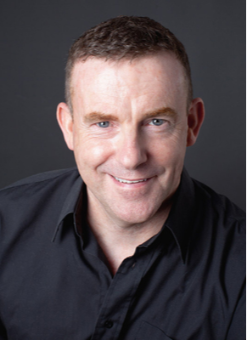 Andy McDermott
- Publicious CEO Andrew McDermott (Andy) published his first novel, The Tiger Chase, in 2002 with an American publisher. He launched the book in San Diego and followed up with a book tour of the US, including the LA China Town and Las Vegas.
On his return to Australia, he became disillusioned with the publishing industry. After being locked into an unproductive contract, earning a tiny percentage of royalties for all his hard work, and not owning any of his rights, he decided to follow the self-publishing route.
Andy is the current President of The Gold Coast Writers' Association, a role which he also held from 2005 - 2007 after which he was made an honorary lifetime member when he worked closely with like-minded authors, assisting them with their manuscripts and publishing needs.
In 2010, to mark the year of the tiger, he launched the revised self-published edition of The Tiger Chase as a paperback and an ebook, and donated all his royalties to the Save China's Tigers Foundation. That same year he followed his dream by creating Publicious, a company designed to help self-published authors like himself. His main aim was to create the kind of company he wished had been around when he was starting out and one that would give the many unscrupulous publishing providers that populate the internet a run for their money.
In 2011 he launched his first, and last, children's book The Last Tiger, in paperback, hardback and ebook.
2018 saw the release of his first detective novel set in Australia, Flirting with The Moon, and he launched a revised and updated edition of The Tiger Chase.
Andy continues to write, he has recently completed the first in a new detective series set on the Gold Coast, as well as the first draft of the sequel to Flirting with The Moon. He is also currently working on a series of speculitive fiction novels introducing 'The New Templars'. He teaches creative writing at the ACE Adult Community Colleges NSW and QLD and is active in the writing community, regularly appearing at writers' festivals, groups and events.
For more information on Andy visit his website at: www.andymcdermott.com
Publcious out and about in the writing community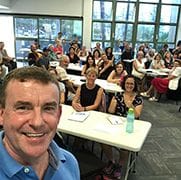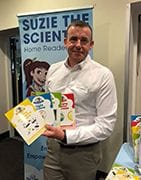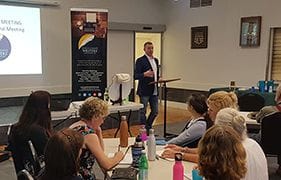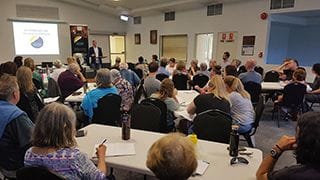 At the Gold Coast Writers Association and Griffith University Brisbane 2018 - 2019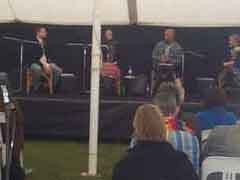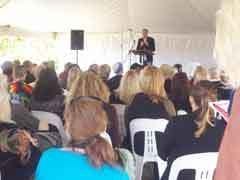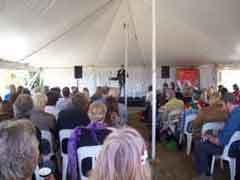 Andy chairing the self-publishing panel and running a self-publishing workshop at
The Byron Bay Writers' Festival 2011 - Standing room only for both sessions.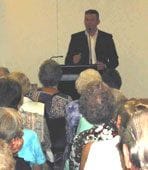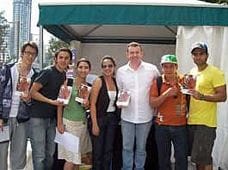 At The Brisbane Writers Festival 2010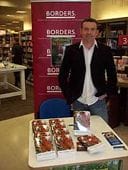 Publicious CEO and author Andy McDermott a signing for one of his own books at the Borders Bookstore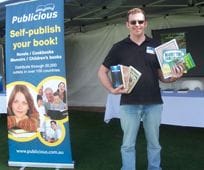 Somerset Festival of Literature 2011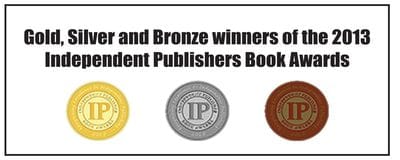 We look forward to working with you soon!