Home >> Editors
Meet the Publicious Editors
Michalia Arathimos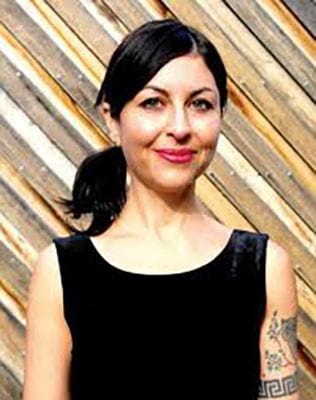 I hold a PhD in Creative Writing from the International Institute of Modern Letters in New Zealand. I also have an MA in Creative Writing, a certificate in Teaching English as a Second Language, and a Bachelor of Arts in English Literature. I am an experienced freelance editor and teacher of writing at tertiary level. I am based in Melbourne, and work as the Fiction Reviewer for Overland Magazine.
I have been an Academic Writing Teacher, English for Academic Purposes Writing Teacher, and Certificate of University Preparation Writing Teacher. I have extensive editing experience related to these roles, having supervised and helped to edit under and postgraduate students work. In my MA and PhD courses in Creative Writing I worked with manuscripts that went on to be published books, providing structural feedback. I've also worked as a freelance editor on a number of projects, most recently on a special issue of a literary journal, but also on literary collections, academic theses and essays.
I am also a prize-winning author of short stories and essays, and won the Sunday Star Times Short Story Competition in 2016.
---
Lesley Wyldbore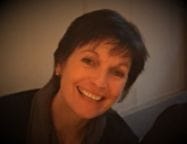 I have extensive experience in the academic field with some 13 years or so editing academic papers and journals for postgraduate students. More recently I switched focus to the world of professional publishing where I've had the privilege of working with top international academics within a range of fields on a variety of subjects, including the humanities (history, politics, philosophy, arts and culture); social sciences (ethnic and cultural studies, media), and economics. I am accomplished in both UK and US English, and most forms of referencing styles.
2017/18 (Book subjects include): Manipulating political decentralization (Africa); mediated politics (EU); multi-owned property development (Asia-Pacific); masculinity in cinema (Hungary); digital democracy in post-authoritarian states (Indonesia); domestic violence and its effects on society (USA); a historical analysis of contemporary issues in African society; struggles in elderly care (Poland); conspiracy surrounding the attempted assassination of a sultan (Turkey), risk management in banks in the 19th century (Germany); global labour regimes (Chinese fashion industry in Italy), social and political development in Turkey; and most recently Romania under communism.

Experience: Academic reports, dissertations, etc. for postgraduate students at a number of universities worldwide, including in the UK (England and Wales), EU (Poland) as well as several eminent universities in South Africa, including, inter alia, the University of Cape Town and the Business School at the University of Stellenbosch.
From time to time I have also currently assisted in overflow work of academic proceedings (conferences) in the Far East (Pakistan and Indonesia) for an internationally renowned publisher.
Background: advertising agency and marketing as well as some freelance journalistic work in the past; freelance copy editor on learner and lecturer guides for an international tertiary education group (Cti) and its sister companies, including the London School of Business Management, as well as an NGO in South Africa (The Africa Institute for SA) which publishes peer-reviewed academic papers on various issues in contemporary Africa.
Qualifications:
- BA: English & Communication. UNISA (1992)
- Management Advancement Programme (MAP) post-graduate certificate (in business management). University of the Witswatersrand Business School (1993)
- Teaching English as a Foreign Language (TEFL). City & Guilds (2008)
- Grammar for Writers (passed with distinction). SA Writers' College (2014)
- Copy-editing and Proofreading. SA Writers' College (2014/15)
---
Julie Guthrie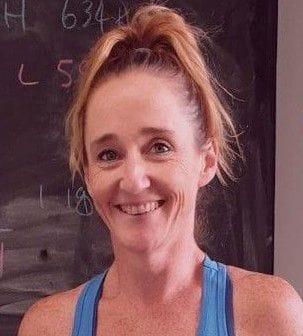 Julie has a life-long passion for words, poetry, spelling, grammar, the English language, and clarity of expression in the written word. Her passion led her to certify in Professional Editing and Proofreading in 2011 and she is currently studying (part-time) towards her Bachelor of Arts (Professional Writing and Publishing) degree.
As she has written hundreds of her own poems, she was extremely proud to have one of her poems published in A Moment in Eden: The International Library of Poetry (ISBN 0-7951-5049-0).
Julie comes from a strong professional, administrative background in various industries and has brought copy editing and proofreading to every role she has been employed in.
Julie has a particular interest in children's literature and going forward, would love nothing more than to embrace her passion and further her career as a freelance editor. When working with Julie, you can expect to receive work with excellence, fast turnaround, professionalism, and a true passion for the industry.
---
Debbie Watson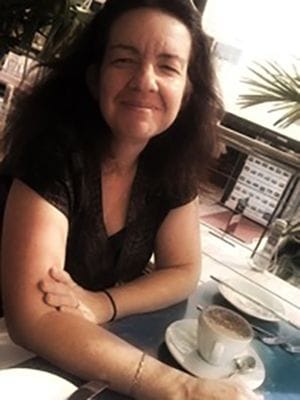 I am a professional member of both the Institute of Professional Editors (IPEd), and Editors Queensland.
I have completed Editing and Proofreading courses with Lifestyle Learning Direct, Open Learning, the Australian College and The Christian Editing Network. I continue to improve my skills doing short courses and networking.
While I have edited fiction in various genres including murder/mystery, young adult, romance and history, non-fiction is also something I love to edit and proofread. A family history manuscript I worked on and a tale of a wonderful outback journey were both interesting and informative.
I also have experience in editing and proofreading magazines, training manuals and letters. With university qualifications in Financial Planning and Accounting together with Business Management I am also able to edit and proofread business reports in these areas.
---
Melissa-Jane Fogarty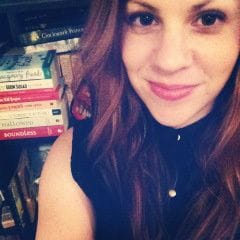 Melissa has a slightly obsessive compulsive attention to detail with most things in life and editing and proofreading is no exception. She has recently completed a Master of Publishing at the
University of Sydney, having already completed a Bachelor of Social Science at the University of Newcastle in 2009.
When working with Melissa you can expect work of a high quality with a short turnaround. Melissa takes pride in her ability to communicate readily with clients in a personal and professional manner.
Melissa has been freelance editing since early 2012, having worked on multiple projects ranging from structural and copy editing of large manuscripts in both fiction and non-fiction to copy editing and proofreading short pieces of work.
Melissa specialises in copy editing, structural editing and proofreading in both UK and US English depending on your preference. So whether you have a piece of work that needs a simple spelling and grammar check or are looking for some assistance with structure, plot and character development, don't hesitate to contact Publicious
---
---
Get a quote here